The lender has launched a new product following extensive consultation with its broker community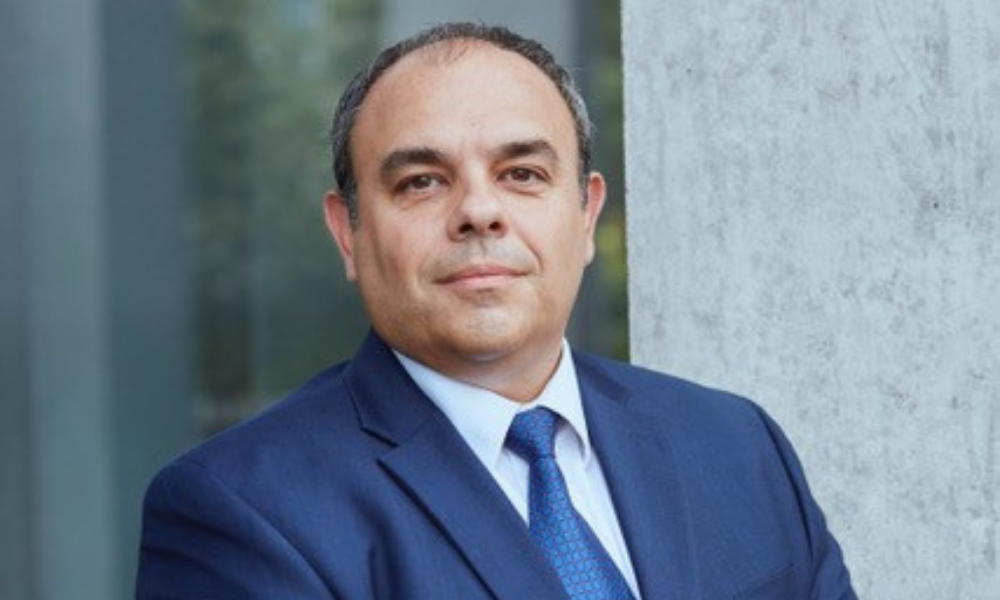 CMLS Financial has become the latest lender to tap into Canada's growing HELOC (home equity line of credit) market, launching a new product that head of broker sales Eastern Canada, Sam Rizzo (pictured top) said was a response to strong broker interest in recent years.
The new CMLS Financial Home Line went live on December 14, debuting as a mortgage and line of credit portion with the company intending to roll out further enhancements in future stages to ultimately bring a fully-fledged standalone HELOC product to the market.
Rizzo told Canadian Mortgage Professional that the move reflected the fact that a HELOC product had been brokers' "number-one" request in surveys carried out by CMLS over the past number of years – and that the new unveiling had some important areas of difference with other HELOCs currently on offer.
"A lot of the benefits here are a little bit different than your traditional HELOC," he said. "You're still able to keep your insured or variable rates, which typically tend to be lower than the uninsured rates. So the client benefits from that better rate on the first mortgage.
"They get a very competitive rate on the HELOC, prime plus a half, and they also have the flexibility of a HELOC to use for a rainy day, renovate, to invest. There's lots of options for the HELOC portion."
Read next: The women behind AVEO's success
Rizzo also noted that CMLS's product allowed the HELOC to be used to pay down debts in order to qualify, providing a helping hand for clients with regards to qualifying ratios – something that not every lender permits.
Another significant feature of CMLS's new product is the fact that it allows for grandfathered mortgages – those that fit the pre-October 2016 stress test legislation – to be taken under consideration in the application process.
"We can still carry those forward and allow the client not only to qualify under grandfathered rules, but also to keep the grandfathering rules in effect for their future renewals," Rizzo pointed out.
That means that while the maximum property value for the HELOC is $1 million, it can be exceeded if those grandfathering requirements are met.
Rizzo described the new offering as an "evolutionary-type" product, one that should see significant new enhancements and features throughout 2022. That includes the possibility of launching an all-in-one product in the market, with further expansion to Quebec and some of the Prairie provinces also mooted (the new Home Line is currently only available in Alberta, British Columbia and Ontario).
Currently, the HELOC is an uninsured product with a limit that may not exceed 50% of the total balance of the loan, with a minimum amount of $10,000 and a maximum LTV (loan to value) of 80%, eligible only on a purchase or transfer.
With both a mortgage and line of credit component, and separate applications for both, the first mortgage portion of the product must be either insured or insurable.
CMLS's move into the HELOC market arrives as data from the Bank of Canada indicated that the country's HELOC load surpassed $270 billion in September, a 4.4% ($11.4 billion) year-over-year increase and the second-largest annual upswing since May 2019.
Read more: HELOC usage continues to accelerate – BoC
It caps an eventful year for the company, which has made two high-profile executive changes in 2021: Dan Putnam stepped into a role as senior vice president, head of residential mortgages, with Andrew Gilmour named vice president of residential operations and capital markets.
This year also saw CMLS launch AMI (Advancing Mortgage Innovation), its automated online tool aimed at streamlining the mortgage approval process by allowing real deals and preapprovals to be qualified instantly, and commitments issued swiftly.
Its new partner program, meanwhile, is focused on rewarding brokers for volume and efficiency on both the company's prime and near-prime products.
With the HELOC product having been launched as the result of extensive deliberations with the mortgage broker community, Rizzo said that it represented a strong option for mortgage professionals to offer their clients in 2022.
"Brokers were kind enough and smart enough to let us know what they needed. That's how we act – we listen to our brokers, and we try to bring them what they need," he said. "We're very happy that we accomplished this in such short order."