It's one of the secrets behind the spectacular performance of CMLS Financial's AVEO product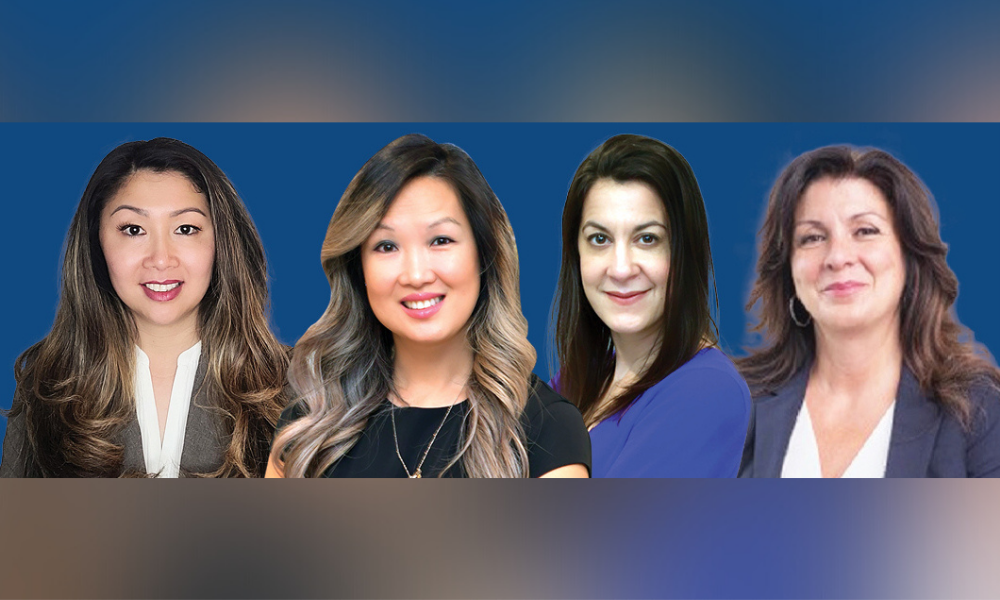 This article was produced in partnership with CMLS Financial
Fergal McAlinden of Canadian Mortgage Professional sat down with CMLS Financial's SVP, head of residential Dan Putnam and the women of the company's AVEO team to discuss the secrets behind that product's success
Behind every great mortgage product is a unified and effective team, fully focused on delivering unsurpassed service and making the mortgage experience as smooth as possible for both brokers and their end clients. At CMLS Financial, the success of its AVEO offering has been backboned by a talented and dedicated team – one that includes several trailblazing women.
Dan Putnam, senior vice president, head of residential, told CMP that the mortgage brokerage community is well served by the exemplary commitment and support provided by that group, delivering an alternative option for Canadians when unforeseen circumstances arise.
"We couldn't be prouder of this team who have really transformed our AVEO business," he said. "That transformation is the result of a genuine desire to be a service to the mortgage brokerage community, with unparalleled expertise in the near-prime market.
"With these ladies leading the business, our volumes have quadrupled in 2021 for our AVEO product line – and in 2022, we're looking to double our volumes again."
Ut Yue (pictured top, second from left), associate vice president of the channel, attributes that success to the closeness of the team, telling CMP that its "family atmosphere" and effective communication at all levels ensures brokers are supported throughout the entire process.
That's also been achieved through a harmonious relationship between the sales and credit teams at AVEO – something that's not always commonplace in the industry.
"We truly work as a team," she said. "We understand that in order for this to work, sales and credit have to work as one; they can't function separately by any means. That's because communication and service are the most important elements for us. We always stress this to our team: 'Let's make the broker experience number one.'"
The team at AVEO can call upon an impressive track record of personal achievement in the mortgage industry. Yue has extensive experience in financial services, having worked with a series of high-profile lenders over more than two decades and serving in several different roles including underwriting.
Anousone Synarong (pictured, top left), AVEO's manager, underwriting, brings a diverse background to the team that includes experience as a mortgage agent and other roles in servicing, sales and admin. That variety, she said, had proven an asset to the AVEO team.
"What brings it all together is customer service and valuing the broker relationship," she said. "Understanding what the broker side is, what they're looking for, and bringing it all together in what we do."
Ann Fieldsend (pictured top, second from right), escalation officer, residential mortgages – AVEO Channel, has vast experience through more than 20 years in underwriting, with her knowledge of various spaces – from A to B – helping drive the smooth journey for brokers and their clients.
It also helps, she said, that the executive team at AVEO is responsive and nimble when some aspect of the channel isn't moving as effectively as it might.
"What's different with this team that I've never had before is that if an underwriter, credit assistant or myself go to the top team and say 'This isn't working' – if we can fix it, we fix it right away," she said. "It doesn't wait and wait. That's helped us quite a lot."
Adele Iozzo (pictured top, last on right), regional manager, business development, was "bitten by the mortgage bug" after processing her first application at 19. Since then, she's worked in roles including teller, mortgage specialist and broker. She reinforced the idea of a strong and unified team.
"We're cognizant of everybody's efforts and time as a family would be," she said. "We're all working toward that goal of making it a success – respecting each other, pulling in for each other and having each other's backs."
Yue said that each of the women executives seeks to lead through compassion, fitting neatly with AVEO's ability to provide solutions to Canadians where unexpected life events have occurred. "We pride ourselves on our compassion," she said. "We've got such great relationships with our investors and they're open to listening to us to try and make it work for the client.
"We understand completely that life happens and when it does, we are there for this space – leading with compassion."
Dan Putnam is senior vice president of business development at CMLS Financial, a mortgage lender in Canada. Ut Yue, Anousone Synarong, Ann Fieldsend, and Adele Iozzo are members of the company's AVEO team, delivering a product aimed at making home ownership accessible to more Canadians.