Higher LTVs mean Canadians 55+ can access up to 25% more equity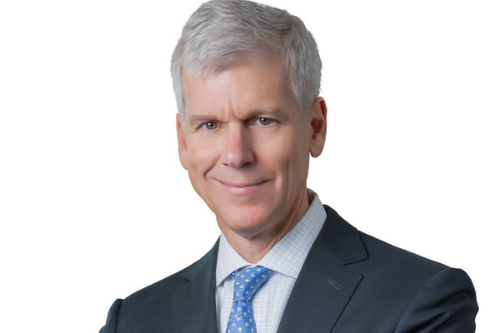 Seizing the opportunity to leverage over three decades worth of data and coinciding with the unprecedented activity in the real estate market today, HomeEquity Bank has launched an optimized lending model to make them more competitive in Canada's largest markets.
"We looked at the performance of our portfolio and real estate trends across the country, and decided there were areas where we could be lending more based on the strength of the market and also the strength of our underwriting in those areas," said Steve Ranson, president and chief executive officer of HomeEquity Bank. "We now offer clients in major city centres across the country the potential to access up to 25% more of the equity in their homes."
With over 35 of years of experience in reverse mortgage lending, HomeEquity Bank is solely focused on helping Canadians 55+ take control of their finances - and futures - through its suite of reverse mortgage products. When partners and clients expressed the desire to access higher loan to value amounts the request made sense to HomeEquity Bank. There are always clients looking for a bit more money than they were able to give, Ranson noted, and officially increasing LTVs as a regular part of business as opposed to offering it only in special circumstances, "is a better way for us to serve our clients."
"Not all of the clients are going to take all the money, that's always been the case, but the ones who need more for whatever their reasons are, this makes it easier for them," he said.
People in their 60s will see the greatest potential increase in the amount they qualify for, "and that's the demographic where we didn't feel quite as competitive," Ranson said, adding up to 25% more equity is "a pretty significant differential." It comes at an opportune time for older Canadians who have always wanted to age in place but are more motivated than ever due to the COVID-19 pandemic to stay in their homes, where they feel safest, as long as possible.
HomeEquity's increased lending limits coincide with a continued effort to educate Canadians about reverse mortgages and how they work, as education on the product is important to them, Ranson noted.
Providing partners with a wealth of educational resources has also been key to HomeEquity Bank's success. When the COVID-19 pandemic hit, they adapted quickly, swapping in-person presentations and events for a webinar series, covering a range of topics to equip their partners with valuable knowledge and industry insights. Leveraging digital technology has also allowed HomeEquity Bank to give partners easy access to communications, such as social media assets, email and website content via their popular web portal Broker Launchpad.
And it doesn't end there — this year also saw Ranson and HomeEquity Bank's executive vice-president Yvonne Ziomecki launch their very own book, titled "Home Run: The Reverse Mortgage Advantage." In it, they provide straightforward and candid insights on a variety of topics including Canadian real estate trends, ageing in place, financial options for retirees, ageism, and how they can provide Canadians 55+ with a secure and comfortable retirement in their own homes.
These initiatives have been a huge success, with HomeEquity Bank placing high priority on building brand awareness and providing partners with the resources they need to educate Canadians. These efforts have paid off - every year more and more people know who HomeEquity is and what they do, and the demand for and acceptance of the CHIP Reverse Mortgage product is clearly reflected in the fact that the company recently passed the $5 billion threshold in reverse mortgages under administration, "a number we've been targeting for a while," Ranson said.
"When we hit that milestone, it was a sign people understood the significance of the CHIP Reverse Mortgage and the impact it can have for older Canadians. In aggregate, it shows this is a product people need and want, and that's reflected in the growth of the business."
With $830 million in new mortgages under their belt in 2020 and the reverse mortgage market expected to surpass the $1 billion mark this year, it's clear an ever-increasing number of people are taking advantage of strong market dynamics and the opportunity to age in place — and it's equally clear that HomeEquity Bank will continue to see high rates of growth and originations going forward.
"We don't see any reason the trend we're experiencing will change," Ranson said. "We're excited about the business, we're excited about the opportunity, and we think this change in our lending limits will allow us to help that many more people much easier, and really make a difference for Canadians."