Despite cycles of highs and lows, home values continue to trend upward overall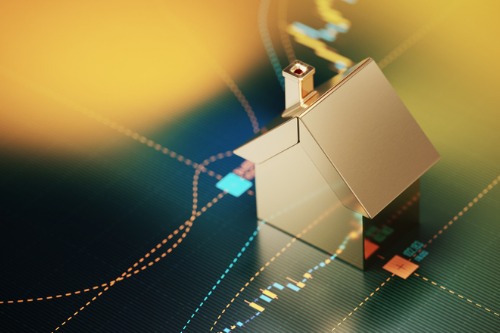 As the weather begins to heat up, so does the already red-hot Canadian real estate market, where despite the economic fallout wrought by the pandemic housing prices continue to reach new heights. While double-digit appreciation might not be typical, an overall upward trend in value is historically par for the course.
"People keep saying the same thing: it's unsustainable and a bubble and houses have to come down," said Dustin Woodhouse, president of Mortgage Architects. "But they keep appreciating - and it's entirely sustainable."
Woodhouse witnessed this steady upward trend when he purchased his first home in 1995 for $168,000 from a woman who paid $42,000 for it 11 years before, meaning it had appreciated 400% in just over a decade. At the time, many told Woodhouse that prices would fall sooner than later — but that same house is on the market now for $1.35 million.
So what does this booming market mean specifically for Canadians 55+? In a recent virtual roundtable, Woodhouse and his fellow participants tackled that question and shared their perspective on the industry generally. The consensus was, when it comes to retirement planning, an older Canadian's home can be their greatest asset — if they know how to leverage that increasing equity.
Watch now: Virtual roundtable on Canada's unstoppable real estate market
"We think about the wealth they may have and housing wealth is a big part of it, but the reality is we're living longer, don't have savings and few have pensions," Yvonne Ziomecki, EVP and chief marketing officer at HomeEquity Bank said, adding she co-wrote her recent book Home Run: The Reverse Mortgage Advantage because there isn't enough practical advice available for people facing retirement. "As people get older it's harder to service debt, it's harder to make payments. The world gets smaller, and options get limited."
While Woodhouse noted it's common for people to end up in situations where they feel the only thing they can do is sell their property, renting or downsizing is expensive. He cautioned that you'd be hard pressed to find somebody in Canada who's happy they sold real estate seven to 10 years ago. Any of HomeEquity Bank's products - the CHIP Reverse Mortgage, Income Advantage, CHIP Max or CHIP Open - are a "critical piece to consider" over selling.
Agostino Tuzi, national partnership director, mortgage brokers at HomeEquity Bank, said there's an increased interest in retirement planning, specifically "how real estate can help with that plan."
"It might not be the solution for everybody, but it should be an option - and a discussion you have in every scenario," Tuzi said.
Ziomecki comes up against one myth time and time again: reverse mortgages are too good to be true - there must be a catch. One common concern is that at the end of the term there's no money left, but that doesn't line up with the reality of the housing market.
A simple example she likes to use is if you own a $600,000 home and take out a $100,000 reverse mortgage, after one year you'd owe around $5,000 in interest on CHIP, but assuming your house only went up by 5% it's now worth $630,000. You're up $30,000 and you only owe $5,000, so yes what you owe increases, but not at the same rate, Ziomecki said.
"When we explain and show scenarios, our clients get it," she said. "There will be enough legacy, there will be enough inheritance. They will have money later on in life if they decide to sell. We want to make sure they understand the value they hold in this crazy real estate market in Canada."
With shrinking inventory and soaring prices, helping younger people get into the real estate market is also a conversation all families should be having. Paul Maranger, senior vice president of sales at Sotheby's International Realty Canada, sees many clients concerned that their children or grandchildren will never be able to afford to get into the market in current conditions.
"Parents and grandparents feel fortunate they were able to enter the market at the time they did, and see their kids and grandkids as unfortunate to enter the market at this time, so they want to help out," Maranger said.
Between home improvements, increased care needs, the desire to purchase a vacation property or help a loved one with a down payment, Ziomecki said HomeEquity Bank is also seeing an uptick in clients asking how much money they could free up, and she's always happy to educate them on their options.
"These are decisions people need to make for right now, and decisions they need to make for later," she said.
Ziomecki especially appreciates hearing how the reverse mortgage has helped Canadians, including a woman who used the money to fix her stairs so she could use them again, and an 81-year-old woman who used it to fill the gap in her monthly income so she could afford in-home care for her husband.
"It makes me really happy to work for a company that does what we do," she said. "People think it's just a mortgage, but for our customers at their age it makes a world of difference - it changes their lifestyle, it gives them peace of mind and they're aging in dignity."
To learn more, listen in on the full conversation by watching the virtual roundtable.