Three Canadian markets posted the lowest industrial vacancy rates across the continent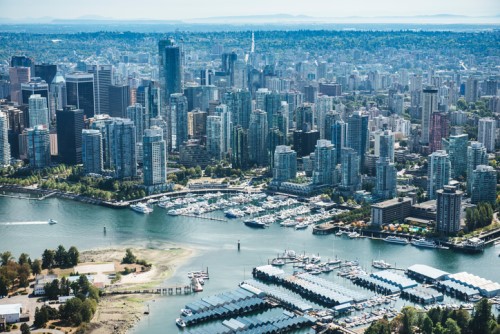 Canada's vacancy rate for industrial properties stood at a historic low of 3% during the first quarter of 2019, pointing to highly positive prospects for the asset class this year, according to a recent analysis by Avison Young.
The survey noted that 10 of the 11 markets studied reported lower vacancy levels on an annual basis, along with single-digit rates. Moreover, four markets saw rates markedly below the national average.
The sector's strength in Canada is such that three domestic markets – namely, Vancouver (with a 1.2% rate), Toronto (1.5%), and Ottawa (1.6%) – actually posted the three lowest vacancy levels throughout North America during Q1 2019.
Activity is predicted to only intensify for the rest of the year, as constrained supply will make industrial spaces more attractive to hopeful tenants and enterprising investors alike.
Industry giants like Amazon will inflame even greater competition, as such large-scale logistics operations demand expansive space for distribution/fulfilment facilities situated conveniently near urban centres.
"E-commerce remains the industrial sector's catalyst for success as retailers and developers strive to perfect the supply chain," Avison Young COO (Canadian operations) Mark Fieder explained.
"This situation is most apparent in Toronto – and in Vancouver, where strata units increasingly offer the only opportunities for developers to justify their land costs. A focus on multi-storey facilities may be the next logical step to make the most of restricted urban sites."
Earlier this year, CBRE Ltd. warned that Vancouver could "literally run out" of land for industrial properties by the next decade.
"There is a critical shortage of industrial land in Vancouver," CBRE Canada vice chairman Paul Morassutti told Bloomberg. "It was our estimation that they could potentially, literally run out of industrial land by the early 2020s."