Executive becomes the first woman to hold the company's managing director role at market level in Canada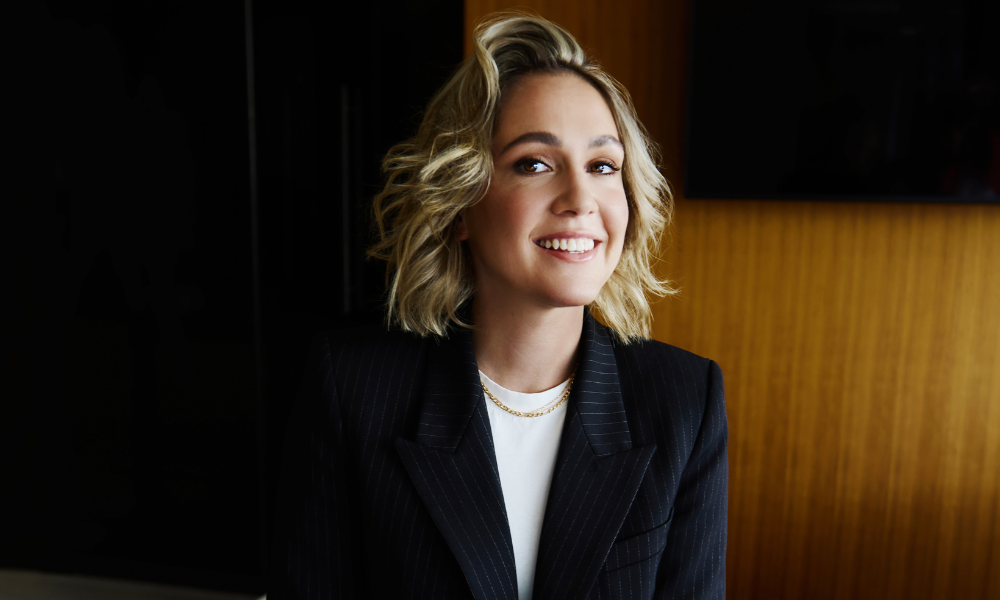 A piece of history was made at Avison Young in Vancouver this month with Jessica Toppazzini (pictured) becoming the first woman to hold the managing director role at market level in Canada.
The executive told Canadian Mortgage Professional she was "incredibly humbled and grateful" to step into the role, which will see her take the reins as MD from 14-year veteran Michael Keenan.
Toppazzini joined Avison Young at the beginning of last year to helm its valuation and advisory team and represents "a new wave of leadership" for the company, according to Canada principal and president Mark Fieder.
With a total of 10 women now leading the company at market level in Canada, the United States, Germany, and the United Kingdom, Toppazzini said her appointment served as an affirmation of its commitment to putting the right people forward.
"They have always pushed diversity and they've identified me as a leader here, and it just really feels right," she said. "To have people practice what they preach – I'm incredibly excited and incredibly grateful."
We are thrilled to announce that Jessica Toppazzini has been appointed as the first female Managing Director at the market level in Canada. Jessica takes the helm from retiring Managing Director Michael Keenan in the Vancouver office: https://t.co/Kf8FO2BD7n#AYdifference pic.twitter.com/FOCFjLcMYa

— Avison Young | Canada (@AY_Canada) April 12, 2023
A spell at at Garnett Wilson saw Toppazzini rise through the ranks and become partner before joining Avison Young to start its valuations division, earning rave reviews for quickly building up its reputation and developing key relationships with lenders.
That experience should stand to her in her new position. "Last year, we had to build something and it was great. I had all the runway, I had the culture and support that we were really looking for," she explained. "The process is now… inheriting this wonderful gift of the Vancouver office that Michael Keenan has built.
"All of the support has been huge for me, but when I think about the market and what I can provide to the market in terms of value… we're in a tougher market, the lending community [are] facing some serious challenges. Being able to have these relationships before and taking it into this new role, I think, is a big advantage."
The "listen, learn, and lead" mantra
Toppazzini described the early days of her new role as the "listen, learn, and lead" stage, allowing her to further hone in on what makes the brokerage side tick and how she can help it grow.
Being able to tap into her prior experience and use it to harmonize various aspects of the business is something she's especially looking forward to.
"I love that I get to provide that professional services background and bring it into the brokerage and really bring together all those lines: brokerage, valuations, project management, property management," Toppazzini said. "I think that's something [where] for me, I get to provide a different perspective."
Focusing on culture
Throughout the transition, the support of the entire team at Avison Young has come to the fore, according to the new MD, as well as the underlying strength of the company's values.
"It's a principle-led company, and everyone's got the same objectives. I'm having these conversations, one-on-ones, and I'm starting with the younger staff," she said. "One of the recurring [questions] is, 'What do you like about this office, about this company?' And it's culture. It's always been culture, and it just keeps reappearing.
"It's one of the big reasons why I came here, but when I look at how much the principals have each reached out to me personally – 'Hey, this is new, this is big, we are so excited to have you here, please feel free to lean on us' – it has been an arms-open welcome, and I am just again, so incredibly grateful for that."
Toppazzini said while she had been laser-focused on immediately hitting the ground running in her new role, she was also overwhelmed by the avalanche of congratulations as soon as news of her appointment filtered out, with the significance of a woman in such a prominent role not lost on industry members.
"Even just acquaintances have reached out to say, 'Wow, this has just been so inspirational and it's just one of those turning points,'" she said. "I think the work's just starting for me. It's great to be brought into this and it's also just such a testament to the culture here and the commitment to diversity and bringing different perspectives."
Make sure to get all the latest news to your inbox on Canada's mortgage and housing markets by signing up for our free daily newsletter here.