The market is seeing an early return among financial and professional service firms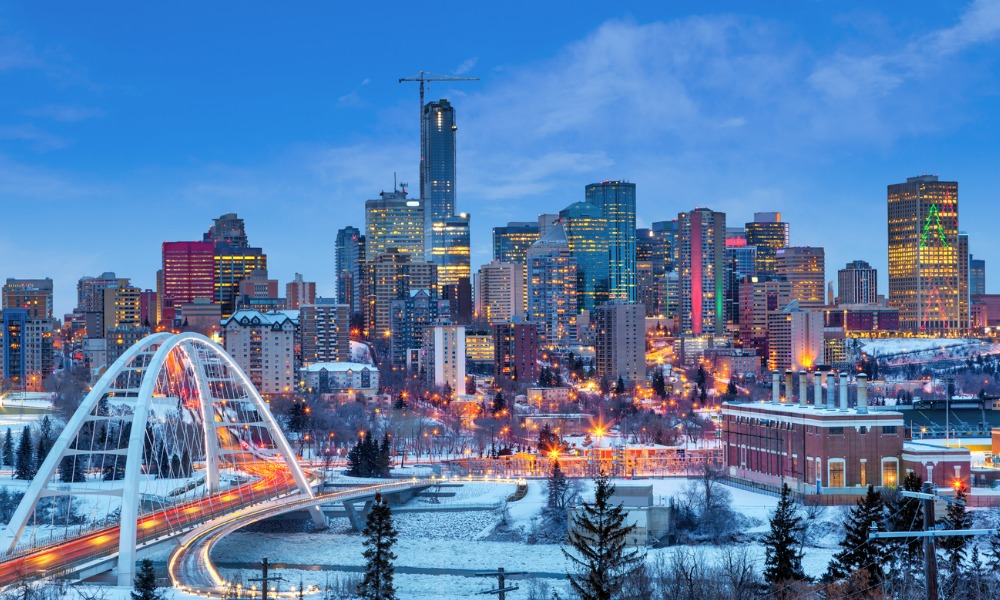 The Edmonton office segment is showing signs of steady recovery, with touring activity and inquiries on the rise amid the workforce's gradual return to their office spaces, according to Avison Young.
In its latest report covering the region's office market, Avison Young said that Q2 marked the first quarter since the onset of the pandemic where "the optimism we have seen is starting to manifest itself into tangible signs."
The vacancy level in Edmonton's financial district stood at 17.1%, while the reading in the government district was at 17.4%.
"We have seen from our US counterparts what a return to the downtown core looks like and the impact it has on the vibrancy and economy of the city," Avison Young said. "While it will still take some time for everyone to find their footing in the changing environment, we are confident that Edmonton will see even more substantial recovery in the near term."
Read more: Is a return to the office imminent?
In Edmonton, financial and professional service firms were the first ones to return to the office, with the quickest returns observed in the banking support, real estate, and legal services sectors.
"The firms that greatly benefit from collaboration, mentorship, and so on seem to be the most keen to return to a physical office space," Avison Young said.
However, Avison Young found that the larger the company, the longer their return plans tend to be.
"Firms with larger employee pools and office space footprints have to be more mindful of accommodating everyone in order to safely make their return," Avison Young said. "Smaller firms have more flexibility in finalizing their return-to-office strategy, and some are taking this time to upgrade from their former spaces to new ones."
Avison Young is also not expecting the majority of businesses to follow a permanent work-from-home model.
"As prominent as it has been, realistically, we can expect many firms to provide employees the option to work a number of days at home, but still with an expectation to be in the office to foster collaboration," Avison Young said.