The market's total availability rate was just a little over 1%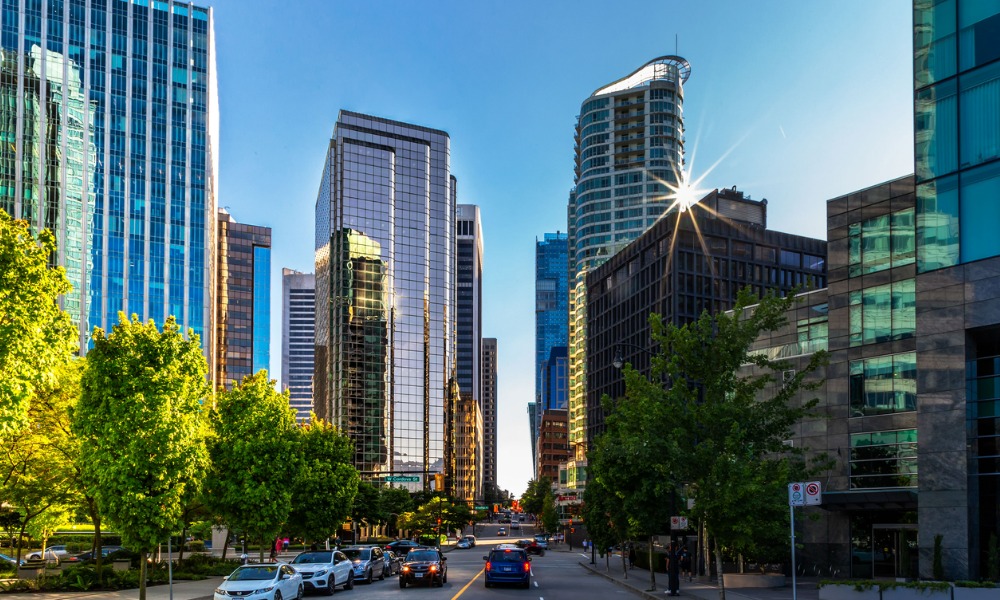 Seemingly recovering from the various pressures of the COVID-19 outbreak, office rental rates in downtown Vancouver remained stable amid the impending completion of new supply, according to Avison Young.
Tight conditions in the downtown market have largely persisted, with the total availability rate at just 1.05% during the first quarter.
"Rental rates for applicable spaces in class AAA, A and B buildings appear to have plateaued and availabilities continue to be constrained for small- and mid-sized tenants, though a considerable number of options exist for larger tenants due to the continued delivery of new class AAA buildings to the Vancouver market," Avison Young said.
The market's average base office rent stood at $29.86, while the average ops cost was at $19.13 as of Q1.
Read more: Office vacancy levels reach multi-decade high – CBRE
However, some market segments have proven to be disproportionately affected by pandemic-era volatility.
"Availabilities for small- and mid-sized tenants remain considerably more limited than for larger groups," Avison Young said, noting that any positive market impacts were "largely constrained to large corporate tenants seeking contiguous office space of 30,000 square feet or more in a class AAA building."
"At this time, many large tenants are still evaluating their return-to-office policies and determining how their workforce will operate going forward before making long-term leasing decisions on office space requirements," Avison Young added. "Major US companies locating in downtown Vancouver could spark additional leasing activity in these class AAA buildings."