The network surpassed the $4 billion milestone last month, the latest step in its sensational revival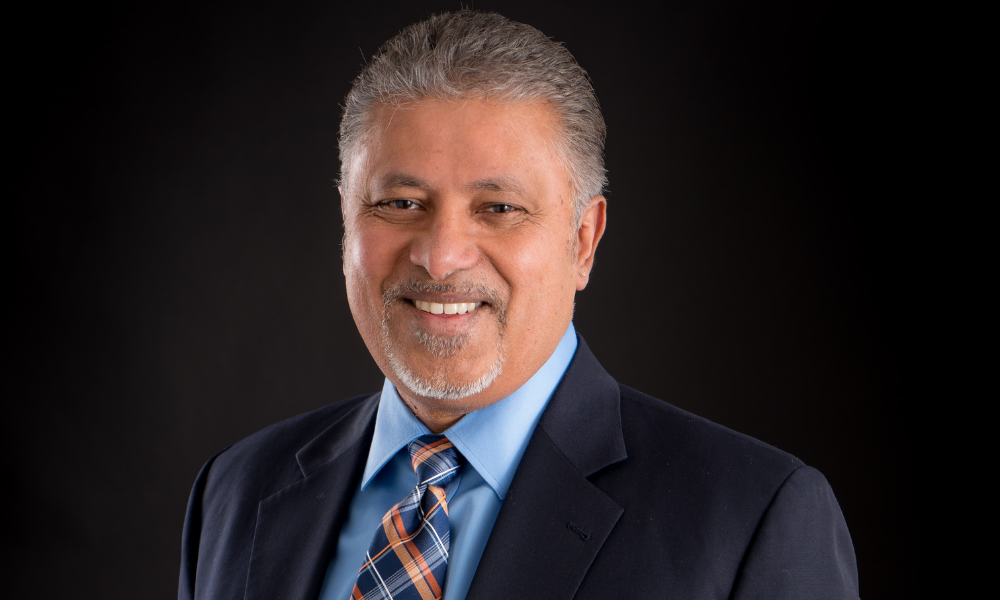 This article was produced in partnership with Real Mortgage Associates
Fergal McAlinden of Canadian Mortgage Professional spoke with Ron De Silva, president and CEO of Real Mortgage Associates and Broker One, about the company's transformation since 2018
As Real Mortgage Associates (RMA) and the Broker One network hit the $4 billion mark year-to-date last month in mortgages funded, the scale of the achievement was not lost on the mortgage industry.
That feat – which coincided with 49% year-over-year growth – represented the latest stage in the company's transformation since early 2019, with its success almost unrecognizable from the days when it was saddled with an unprofitable wholly owned brokerage dragging down the profitability of RMA and the parent corporation.
At that time, Ron De Silva (pictured top), a well-known figure in the industry and founder of RMA, was asked to take over the whole operation – entailing both Broker One and RMA.
He swiftly put together a management team and identified the steps needed for the organization to shed its baggage and become profitable again.
That team quickly pinpointed aspects of the operation that were losing money or not directly contributing to profitability, with the process involving what De Silva describes as "really difficult decisions."
Those included a streamlining of the number of brokers on the books and a drive to reduce unnecessary expenses, such as five leases held by the since-closed unprofitable mortgage broker firm.
Forty-seven (47) productive brokers were integrated into RMA, with 60 non-producers terminated and all back office and head office operations consolidated into a single location in Hamilton. That dovetailed with a strategic recruiting process focusing on bringing brokers on board that strongly supported lenders that compensated the corporation well, according to De Silva.
"When you put all of that together – solid expense management, and strategic growth along with a very strong real estate market – what it did was to allow us over the last two and a half years to pay down $2 million of the company's debt with free cash," he told Canadian Mortgage Professional.
The company was also able to buy back over 21% of outstanding shares of the corporation in an effort to increase shareholder value on that front – a particularly significant development for mortgage brokers, who now constitute around 95% of its current shareholders.
That's put RMA in a strong position as it looks to the future, with De Silva stating the company's intention to amortize its remaining debt and begin making dividend payments to its shareholders in 2022, something that he described as a boost for the company and its investors alike.
"That's a great development for us, particularly given where we came from," he said. "A broker firm paying its broker shareholders above and beyond commissions is a really exciting prospect for us."
In addition to those areas of focus, the company also has its sights set on another landmark: the potential acquisition or launch next year of a full-service brokerage catering to new entrants to the broker profession.
That undertaking would provide training, De Silva said, on a host of subjects including origination and underwriting to managing year-end accounting and everything in between.
It would address an issue that's become a talking point in the mortgage industry in recent times – namely, the quality of training provided to new brokers and agents across the country.
"There's a section of the mortgage broker world that's just not serviced," he said. "They need the training, so we're going to be putting together a firm to do that. With our resources, we can afford to grow it, brand it and do all the things that are needed to provide education and learning for those professionals."
As 2021 draws to a close, De Silva and his team are entitled to look back with satisfaction on the progress they've made not just this year, but since the days when the Broker One network was not considered to be a profitable or viable enterprise.
It's a point of pride for the industry veteran that the company can now invest its time and effort towards allowing shareholders – predominantly the mortgage broker community – to reap the rewards of the hard work that's gone into that rebuild.
"I'm very proud that through a long journey, we've been able to reach a stage where we've amortized the debt significantly," he said, "and are now in a position to reward those people who believed in us right from the get-go, putting money in and helping us get to this point."
Ron De Silva is a mortgage industry veteran who is the current president and CEO of Real Mortgage Associates and the Broker One network