After more than 25 years, Broker ONE president and CEO Ron De Silva's passion for the mortgage industry remains unabated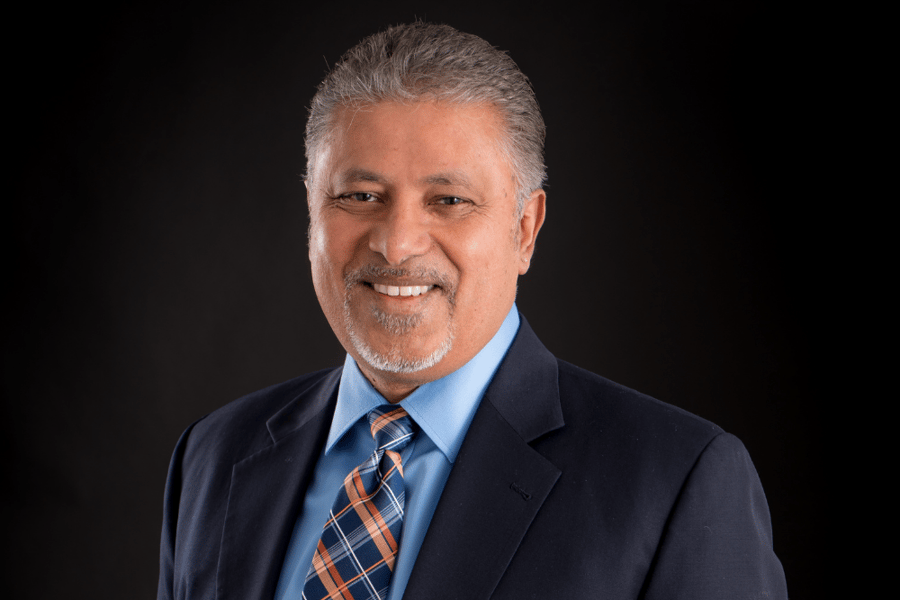 For Ron De Silva, the question of how to switch off after a busy week at the office is a difficult one. It isn't that De Silva has a tough time finding other pursuits to occupy his time – from a love for travel to a burgeoning tequila collection and a voracious appetite for reading, he has a wide and varied range of interests. It's just that he loves what he does – and for someone who doesn't view the workday as a daily grind, there's little need for a release valve when it ends.
"That's the thing," says De Silva, the founder of Real Mortgage Associates (RMA) and president and CEO of Broker ONE. "When you set up an organization like this, it's in your blood. It's who you are, and it defines you. As a result, even when you're not working, you're working – and you don't really consider it to be working."
It's been an eventful journey for De Silva in the mortgage industry. His establishment of RMA in mid-2006 was preceded by a range of executive roles that provided him a crucial insight into how the mortgage business operated. After moving to Canada from Sri Lanka in 1972 as an 11-year-old into what he describes as a "tough neighbourhood," De Silva has never once taken that distinguished career for granted.
"When my family and I arrived, we were immigrants and didn't have much money," he says. "It was tough. But I'm very grateful for what this country has offered myself and my family."
A marketing course at Toronto's Centennial College helped De Silva lay the foundations for what would become his career. Stints in retail and real estate were followed by his entry to the mortgage world in 1995 as a mobile mortgage specialist at CIBC. There, he developed a strong understanding of the importance of the immigrant demographic in driving mortgage sales – a theme that would continue throughout his career.
"I realized that the ethnic markets were going to be the ones that would generate a lot of the mortgage business, so I hired a lot of people for their skills in languages and retrained them in the mortgage side of things," De Silva says. "That worked out extremely well."
A new beginning
That winning formula helped pave the way for De Silva to take on a series of executive roles in the industry, including the launch of Invis Financial Group into Ontario during a time of profound and dramatic change for the mortgage brokerage profession.
"At that time, what was going on was that mortgage brokers were starting to get more market share and better rates," De Silva says. "Mortgage banks were coming into the industry and offering better rates – and, of course, they were starting to get market share. I felt that that was where the future was going to be."
Dissatisfied with what he viewed as a lack of transparency in how many broker firms communicated with their brokers about fees and compensation, De Silva decided to forge his own path, establishing RMA during what he describes as a "cathartic" moment for him.
"I decided to create a model that was very upfront and said to brokers, 'All the money belongs to the feet on the street, but you pay us for the services that you must pay us for: payroll, compliance, all the legislated services that we must provide,'" he explains.
While that model led to a turbulent start in the industry for RMA, making it initially unpopular among its competitors, De Silva never once considered giving up on the company.
"At the end of the day, if I was doing it for money, I would have walked away," he says. "I was doing it for the right reasons; it was the right thing for the broker. Those brokers – the feet on the street – kept saying, 'What a great business model. It makes sense to me.' That reinforced my belief that it was the right thing to do."
After that choppy start, things settled down; RMA became a thriving enterprise and eventually embraced the network model in 2008 through its establishment of RMAI (now Broker ONE). A decade after founding the company, De Silva made the tough decision to sell RMA.
"To this day, I look back and think it was the right move for various reasons, but it was a difficult decision," he says. "I put a lot of sweat and blood and tears into this, and there were a lot of battles that we fought to get to where we were."
Moving forward
De Silva has remained at the helm of RMA since the sale, also taking on the role of president and CEO at Broker ONE, which has allowed him to maintain a strong influence over the direction of the company. Last year, De Silva celebrated his 25-year anniversary in the mortgage industry, a milestone that gave him the chance to take stock of both his past and future in the business.
He's already eyeing an ambitious travel itinerary with his wife, planning trips to the Caribbean and Pacific Rim among the regions that they've lined up. And he's ready to take the next steps with RMA and Broker ONE; despite his hectic schedule, there's little danger of burnout when work is a labour of love.
"That's why I don't really see myself as having to switch off or get away from it," De Silva says. "I just do it, and I enjoy doing it."