Pineapple founder/CEO on what brokers are prioritizing in a changing market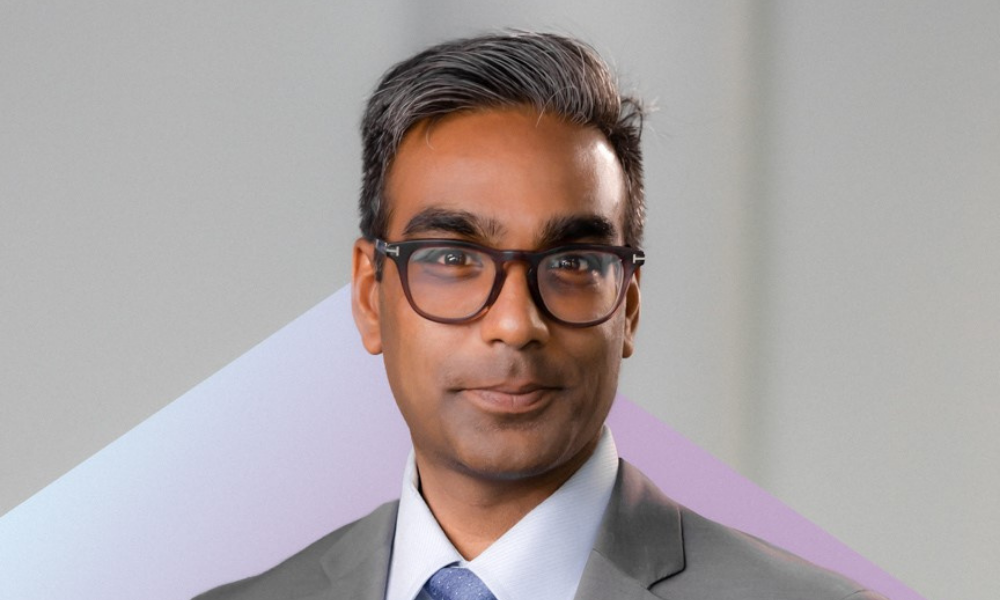 As the summer draws to a close, mortgage professionals across Canada have continued to reckon with a housing and mortgage market that's witnessed a noticeable slowdown in recent months.
While protracted bidding wars and eyewatering prices were a constant throughout a barnstorming first half of the year, home sales were down across the country in the summer period, with the Canadian Real Estate Association (CREA) noting a 15.2% year-over-year decline in actual activity in July and home sales continuing to slide between June and July.
For many in the industry, an end to the frenzied market activity that took hold during the pandemic has presented a welcome opportunity to pivot towards other priorities.
Shubha Dasgupta (pictured), founder and CEO of Pineapple (formerly CLC Network), told Canadian Mortgage Professional that the cooling-off had allowed brokers to address other areas of their business that they simply hadn't had the time to prioritize until now.
"I think that the shift is generating new opportunities for brokers and brokerages," he said. "It's allowing them to focus on things that they hadn't been able to invest into during the busy time over the last year, like building and strengthening relationships with clients and partners, enhancing and improving customer service, focusing on building sustainable careers, and also investing into their personal lives."
It's also worth bearing in mind that a slowing market in the summer months isn't exactly a trend that's unique to 2021, with Canadians frequently turning their attention away from real estate during the July/August period. Dasgupta said that this year had witnessed the return of a more normal market after the aberration that was 2020, when the relentless pace of mortgage activity and home purchases simply didn't let up.
Read next: Premiere Mortgage VP on 'huge shift' for brokers during pandemic
"I've been seeing a shift into what I'm going to say is a more conventional-style market," he said. "In 2020, we didn't see any peaks and valleys; it was only a peak. The whole industry was just on fire, and it was moving at this very strong pace with no real seasonality to the industry, as we have typically seen historically.
"In 2021, we're seeing a more conventional-style cycle coming into play where the spring market was strong, and the summer market is seeing a slight valley – a slight slowdown in activity."
If the market has indeed returned to a more normal schedule, it might be expected that activity will pick up again moving into the fall and winter months. While Dasgupta said that a healthy pace was to be expected between now and the end of the year, a resumption of the frenetic market activity of the year's first half was unlikely.
"March was when we saw the real estate market here in Canada hit its peak for activity," he said. "I do think it'll be above the normal market activity that we would expect to see in September, October and November – but I don't think it will be at the peak we saw earlier this year."
Dasgupta's Pineapple network, freshly rebranded from its days as Capital Lending Centre Network, has seen an eventful year to date, with the company having witnessed "incredible" growth and having widened its reach across the country.
Read next: Canadian mortgage volumes hit record high
With 13 independent mortgage brokerages now utilizing the network's proprietary technology, underwriting training and infrastructure support systems, the executive said that the importance of "technology-enabled" mortgage brokers was more pronounced than ever.
"We want the mortgage broker and the mortgage industry to view technology as a way for them to empower their businesses, strengthen the relationship they have with partners and clients, and really ensure that customers are receiving a seamless experience from them," he said.
That emphasis on relationships was something that Dasgupta said mortgage brokers should be prioritizing in the current market, particularly given the complexities of navigating a home purchase and mortgage financing during the pandemic.
"Relationship over transaction is very important in the current climate," he said. "The world right now is walking on eggshells, and the homebuying process has always been a stressful one filled with emotion. You couple that with COVID, and it's been hard on everyone.
"If I was to give one message to the mortgage broker community right now on what they should be focused on: patience and empathy. I think it's a trait that can make a very big difference in this profession – especially right now."