A new report shows that Q2 volumes were the highest ever recorded in a single quarter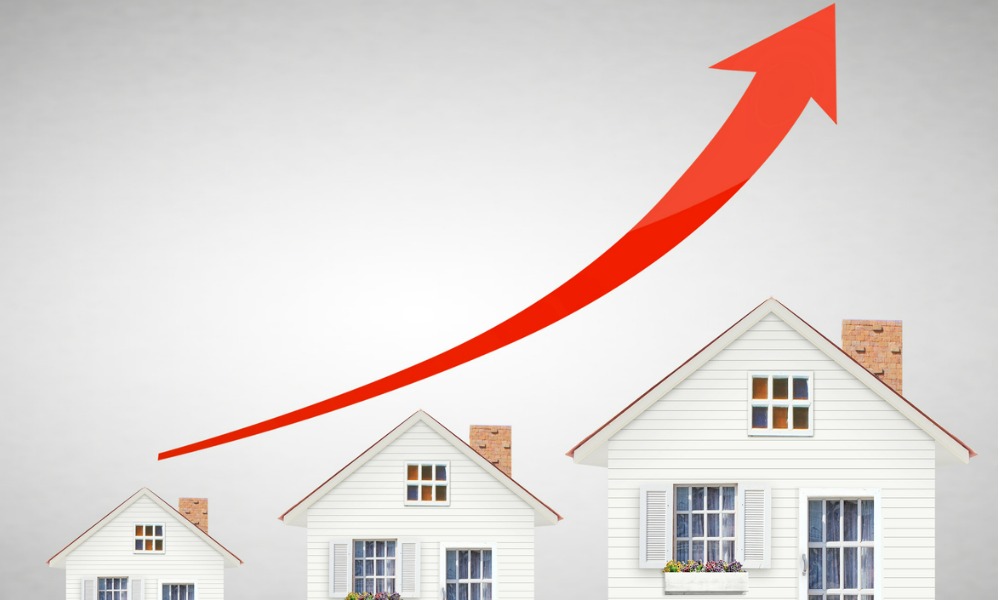 New mortgage volumes in 2021's second quarter were the highest ever recorded in a single quarter, according to a new consumer credit report from Equifax Canada.
The report indicated that new volumes totalled over 410k during Q2, a 60.2% increase over the same period in 2020, with the average loan amount for new mortgages rising by just over 22% to $355,000.
British Columbia saw the most notable increase in new volume during the second quarter, registering a year-over-year rise of 85.7%, although new mortgage growth was strong across the country.
The report also indicated a significant rise in Home Equity Lines of Credit (HELOCs), with a 56.7% increase in new HELOC volume over the same period in 2020. That performance meant that new HELOC volume was the highest it has been for a decade.
Rebecca Oakes, Equifax's AVP of Advanced Analytics, described the amount of mortgage debt being taken by consumers with lower credit scores as a worrying trend, noting that while those consumers only represented 10% of all new mortgages, their average loan amount had increased at the same rate as consumers with higher scores.
Read next: Mortgages fuel Canadian consumer debt surge
She also said that the HELOC trend was a "worrisome" one. "In 2018 when interest rates went up, we saw a drop in credit card payments, especially among consumers with a HELOC," she said. "It also led to higher bankruptcies among older consumers with HELOCs."
Oakes highlighted the possibility of interest rates rising earlier than anticipated due to the lingering risk of inflation, which is up by 3.7% in the last 12 months – its highest annual increase since 2011.
"Prices for consumer goods have risen and if the inflation trend continues, there is potential for an earlier-than-planned interest rate increase to curb this," she said.
"With many consumers now heavily leveraged and the potential for increases on variable rate mortgages and HELOCs, consumers may find themselves not in a position to pay back their debt obligations if interest rates rise. This can lead to higher insolvencies."
Delinquency rates continued to fall, with the 90+ day rate for mortgage products decreasing sharply by 32.6% when compared with the same period in 2020.