Housing was front and centre in the budget unveiled by the federal government last week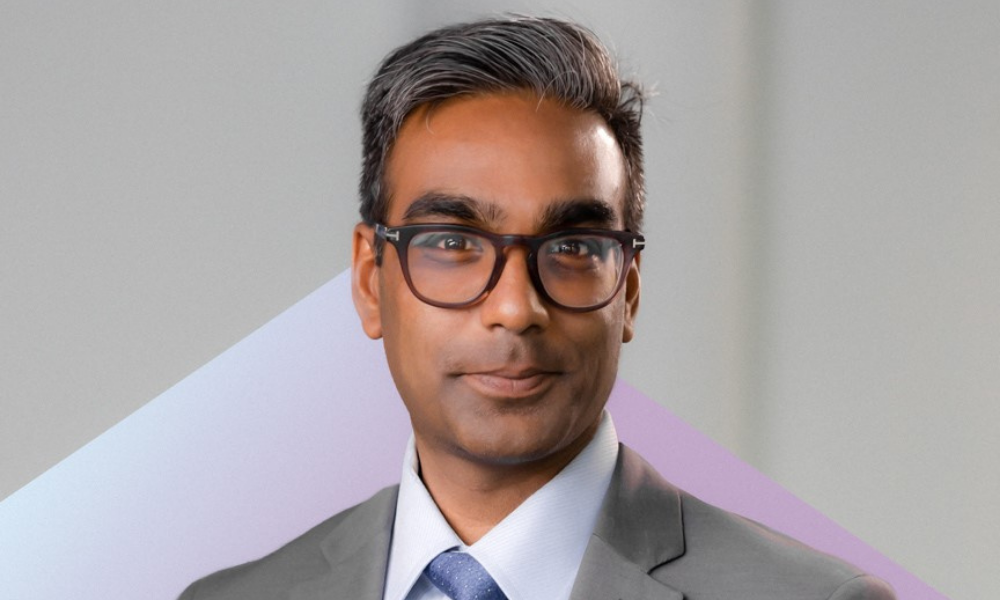 There were "welcome" signs in last week's budget that the federal government is prepared to engage in a conversation around affordability in Canada's housing market, according to a prominent member of the mortgage industry.
Shubha Dasgupta (pictured top), president and CEO of the Pineapple broker network, told Canadian Mortgage Professional he was encouraged that housing had featured heavily in the budget unveiled by Finance Minister Chrystia Freeland on Thursday (April 07), which included a raft of policies geared towards homebuyers.
"Overall and generally speaking, it was good to see that housing took up about 30% of the budget," he said. "The conversation around affordability, supply issues and really trying to ensure that Canadians have a more healthy and sustainable housing market is always welcome."
Housing sits at the centre of the cost-of-living crisis currently gripping Canada, making it little surprise that the budget featured a rake of measures aimed at increasing accessibility to the country's housing market and improving the prospects of would-be homebuyers.
One of the centrepieces of last week's announcement was the Tax-Free First Home Savings Account, a proposal that will allow Canadians to put up to $8,000 towards buying a property without paying taxes on that amount.
Read next: Federal budget – what's in store for housing?
That policy is one that will emphasize the benefits to younger Canadians and aspiring homeowners of saving and building towards a financial goal, according to Dasgupta.
"A very key positive impact of that announcement is that it does highlight the need for young Canadians to save and build towards a goal of homeownership," he said, "…that it's never too early to start saving and there are vehicles and ways that we can begin to save today in efforts of owning a home tomorrow."
The budget also contained a proposal to boost the First-Time Homebuyers' tax credit for those who purchased a property on or after January 01 of this year, a move that would see the maximum non-refundable rebate rise to $1,500.
That's another step in the right direction, Dasgupta said, even if it was likely that its positive impact would vary significantly depending on an individual's circumstances.
"Anytime there's something that eases rules, whether significant or not, there's always going to be a sentiment change in a positive direction that homebuyers will feel more comfortable or more confident in order to make this leap into homeownership," he said.
"We obviously have to weigh up the pros and cons of how large an impact we can make through tax revenue loss, dollar loss and other impacts. So is this [proposal] significant for an individual? That's going to be the question of the individual, but it's significant overall, absolutely."
Ahead of the last federal election, one of the proposals in the Liberal Party platform that attracted wide attention was its pledge to impose a so-called "anti-flipping" tax aimed at curbing the rapid escalation in house prices across the country.
Read next: Can the First-Time Home Buyer Incentive be salvaged?
A variation of that promise made its way into last week's budget, which proposed a tax on the sale of principal residences by homeowners who purchased that property within a year of the sale – with some exceptions.
There's also a vow to earmark $4 billion in funding for the construction of 100,000 new homes in the next five years, as well as an extension of the much-maligned First Time Home Buyer Incentive until the beginning of 2025.
Another of the Liberals' headline proposals from the election campaign – a two-year ban on buyers who are not citizens or permanent residents – is included in the budget, which suggests a moratorium on the purchase of property by foreign buyers (again, with limited exceptions) for two years.
Freeland said those measures formed part of "perhaps the most ambitious plan that Canada has ever had" on housing – although Dasgupta said it was also important to ensure the housing focus in the budget amounted to tangible action down the line.
"Every attribute is only as positive as the ability to execute on it," he said. "Now that it's been announced, the hard work really happens. In conjunction with the federal government, provincial governments, financial planners and other real estate industry members, it's up to us to really take this opportunity and execute it in the hands of Canadian homebuyers."