CMP caught up with the broker network exec in Vancouver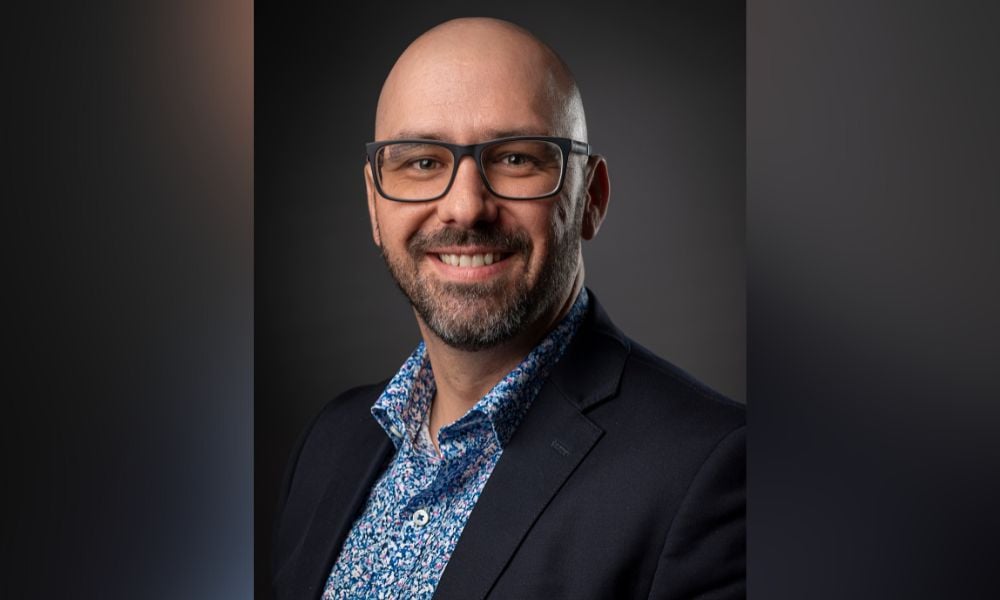 For broker network CENTUM, the recent National Mortgage Conference hosted by Mortgage Professionals Canada (MPC) was doubly significant – not only offering the company the chance to welcome brokers and agents to Vancouver, where it's headquartered, but also allowing it to mark its 20th anniversary in style.
The company's nostalgia-tinged booth at the conference expo let attendees take a trip back in time with video games and consoles from two decades prior – something president Chris Turcotte (pictured top) said was a reflection of what sets CENTUM apart.
"The reason that's important, and the reason we designed that, was we like to think that culturally, that's a lot like CENTUM, where we look to make those emotional impacts in those special moments, and that's what makes us special," he told Canadian Mortgage Professional in Vancouver.
Conversations with brokers and agents during the two-day conference also served an invaluable purpose, allowing the company to discuss those mortgage professionals' growth plans, challenges and opportunities – and showcase what's on offer for those agents currently not affiliated with the network who may be looking for a change.
CENTUM's growth in recent times has been underpinned by a host of executive appointments, including the return to the company of Jeff Sampson as vice president in September 2021 and the arrival of Adrian Schulz as executive vice president and Zoë Gridneff-Barfoot as director of business development.
Read more: Centum Financial announces latest executive appointment
Those additions have helped the company manage its expansion and add a new layer and quality of service for the agents and brokers under the CENTUM banner, according to Turcotte.
"Now more than ever, we've got focused people that are masters in their fields," he said. "They can really deliver for the people that we've brought on so we can back up everything we say. I have the absolute confidence that we can overdeliver… I'm just grateful."
Another new development sees the company's offices placed on the same floorspace as sister brands Century 21 Canada and Asia Pacific, Real Property Management (RPM) and Uniglobe Travel International – a move that Turcotte described as a clear signal of the focus being placed on integration in the coming years.
"A big point of the commitment of actually integrating was [that] it had to start with us actually bumping into each other at the coffee machine," he explained.
"It's great to see it happen when the year ahead is now starting to work on that real integration: How do we make it so if a mortgage broker goes into a mortgage app, and it's a preapproval, that it automatically cross-sells with any of the top rated C21 agents in their area, and there's revenue or perks to doing that?"
That brand integration has recently given CENTUM agents the ability to offer home insurance, Turcotte said, with concrete steps toward further alignment between brands representing an "unprecedented" value proposition.
Read next: Latest CENTUM key hire talks priorities in new role
The challenges of the current mortgage market are well known – not least its protracted slowdown in 2022 as the impact of higher interest rates and a cost-of-living crisis have taken hold.
Still, Turcotte emphasized the value that he believes mortgage brokers and agents can bring to their clients in that environment, with the wide array of options they can offer to borrowers set to prove especially crucial.
Those mortgage professionals may also take advantage of a cooler market and less frenetic activity to consider their own business, he added, and the steps they could take to bring it to the next level in the near future.
"I think uniquely for mortgage agents, they're going to be able to pause and actually kind of focus on their business for a second," he said, "figure out what they actually want to do. I think both from a consumer side and from an agent side there's a ton of opportunity – whether it be professionally in serving others or actually doing what's best for them over the long term."
With further interest rate hikes from the Bank of Canada and major lenders expected even before the end of the year, the indispensable role played by mortgage agents and brokers is set to come into even sharper focus, Turcotte said.
"I think as long as mortgage brokers uniquely put themselves out there, now's our chance to be that beacon of unbiased advice," he said. "It's going to be a little bit worse – but luckily, I think mortgage brokers will be there to help people navigate."