The executive is focused on building partnerships that complement and strengthen the company's culture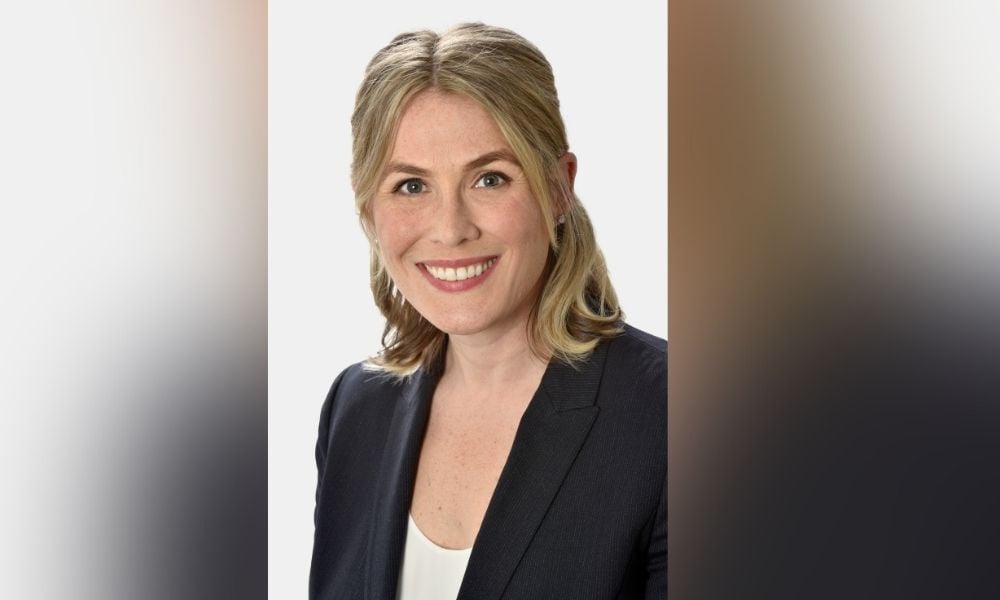 CENTUM's new director of business development Zoë Gridneff-Barfoot (pictured top) emphasized the value of company culture and securing stable, lasting broker relationships as she became the latest addition to the network's leadership team.
Speaking with Canadian Mortgage Professional, the executive said she was focused on building partnerships with those brokers whose ethos matched that of the company – with those discussions set to represent a key early priority as she gets started in the job.
"My role is to have those exploratory conversations, find out what the brokers are looking for, and figure out if we're a match," she said. "We're not going to be the home for every broker; our values are not everybody's values.
"We're essentially trying to be like a family and put our workers first. We have that large support network, and we're very available. Not everybody wants that atmosphere and environment, and that's fine – but those who have those values, I'm looking for them."
A native of Australia who got her start in the industry back in 2003, Gridneff-Barfoot arrived in Canada in 2009 and quickly rose through the ranks of the Canadian mortgage space. Working for major banks, monoline lenders and a mortgage insurer during that time provided invaluable insight into the industry from every perspective, she said, with that experience standing her in good stead in the new role at CENTUM.
"The nice thing is that I've seen it from every angle," she said. "I've worked for the mortgage insurers, brokers, lenders and the bank, so I've worked in a large spread of places which gives me a pretty good understanding of what brokers are experiencing and the challenges they're going to face."
Read next: New CENTUM executives talk network's future
One of the main revelations to come from the COVID-19 pandemic – not just in the mortgage space, but across all industries – was the ability of virtual meetings to take the place of in-person interactions rendered impossible by remote work and stay-at-home orders.
While virtual arrangements will feature prominently for Gridneff-Barfoot, who's based in Guelph, Ontario, she also highlighted the value of meeting in person and said face-to-face meetings would play an important part in her role.
"There's something to just having a coffee or going for a walk with somebody – connecting on a human level," she said. "That's what I'm here to do: to help brokers, help small business owners and connect with them on that human level. If we're getting to a point that I feel face-to-face is needed, then I'll go out and hop on a plane or train."
Returning to the importance of a shared culture between the company and its brokers, Gridneff-Barfoot said it was to the benefit of both CENTUM and its prospective broker partners to weigh up whether a partnership would be the right move before taking the plunge – and that she was willing to give frank answers during those exploratory meetings.
Read next: CENTUM announces two new high-level appointments
"There's no point trying to put a round peg in a square hole," she said. "I'm OK having a conversation with a broker and saying, 'I don't think we're a fit.' If their focus is different or if our business models aren't aligned, that's OK.
"We want to make sure it's methodical, that we choose the right people, and that the growth is controlled – because then we're managing their experience as well. That's extremely important."
Borrowers and lenders alike are suddenly facing a much-changed mortgage landscape compared with several weeks ago, having seen both the Bank of Canada and major lenders hike interest rates and with more on the way.
With that in mind, Canada's mortgage broker community has a crucial part to play in helping guide clients through those uncharted waters, according to Gridneff-Barfoot, as the housing and mortgage markets take another turn.
"New homebuyers are always a large opportunity, but refinances are going to be something I think we're going to be dealing with a lot more given the large growth in property value we've seen recently and current low market inventory," she said.
"I think there is opportunity for the broker to be that pint of calm for their client. Rates are always going to move; everything's cyclical. Brokers need to be that port in the storm, and I think being that anchor is really where you become the mortgage expert for the client and guide them through that experience."