New initiative likely to be unveiled in coming weeks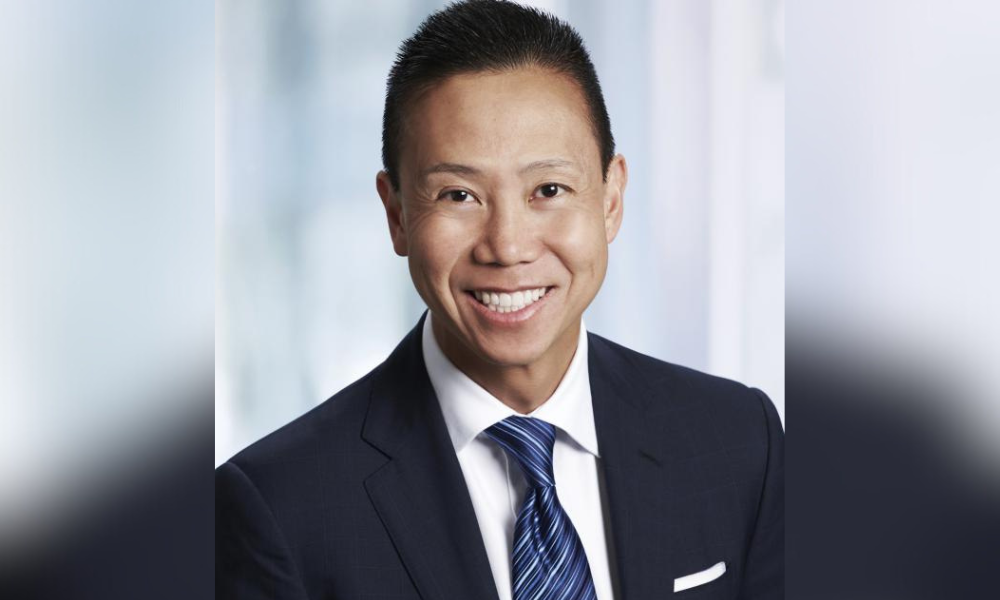 The issue of suitability, and ensuring borrowers are placed in a mortgage that fits their needs, has been a top focus for Ontario's financial services regulator in 2023 – and new guidelines interpreting the meaning of "suitable" in mortgage brokering practices are on the way.
In a speech this week to the C.D. Howe Institute in Toronto, Huston Loke (pictured), executive vice president of market conduct at the Financial Services Regulatory Authority of Ontario (FSRA), detailed a series of measures underway to safeguard consumers, with mortgage brokering featuring prominently in his remarks.
A soon-to-be-announced initiative on the mortgage front, Loke said, will include a clear definition of "suitable" when it comes to broker practices.
"Just as there is an obligation to ensure investment suitability, mortgage brokers and agents will be required to demonstrate suitability for borrowers," he said.
"Why is this mortgage right for me? What are the terms of the mortgage? How can I qualify later for a lower interest rate? These are critical questions for borrowers and families. And they can help protect against mortgages that are not suitable."
Consumer protection particularly vital at present, says regulator
Establishing a clear definition of mortgage suitability is essential in the current market, according to Loke, with borrowers facing significant affordability challenges and many having to turn towards the private lending space to meet their financial needs.
"The environment today is tough," Loke said. "Fixed rate mortgage rates have nearly doubled. Some banks are reporting that a fifth of their mortgages are in negative amortization – that is, mortgage balances are not shrinking despite monthly payments from borrowers. We know this is not sustainable.
"Some homeowners will be unable to qualify for traditional lending. Some homeowners may turn to private lenders, which can provide a short-term solution, but which can erode all the equity accumulated over a lifetime of work, or include terms that are unfair to the consumer."
A mortgage is just like any other legally binding contract. Make sure you know what you're getting into before signing. Learn more:https://t.co/PMVEO9nXIO pic.twitter.com/5e7Nos98yY

— FSRA News (@FSRA_News) October 27, 2023
FSRA's efforts, Loke said, are geared towards introducing legislation with purpose: striking a balance between allowing mortgage brokers to help homeowners access home equity and protecting the financial stability of borrowers.
Regulation, he said, is "a catalyst for progress and a safeguard against cheating and unethical behaviour. That will guide us towards a brighter, fairer and more secure future."
Initiative the latest step in growing regulator focus on private market
FSRA's focus on brokering and safeguarding the interests of consumers in the private space has been consistent throughout the year to date. Speaking with Canadian Mortgage Professional in recent weeks, the authority's head of mortgage brokerage conduct Antoinette Leung said ensuring that consumers understand the features and implications of mortgage products was a top priority.
In particular, Leung said brokers should focus on due diligence, understanding clients' specific situations, and whether consumers could qualify for a traditional mortgage over a private solution.
Brokers need to be direct and clear, she said, about why they made a particular recommendation to clients, what the conditions are around a private mortgage, and whether there are other factors to consider including additional fees or ability to renew.
In the past year, FSRA also introduced an additional educational requirement for Ontario agents wishing to transact in the private mortgage space, with the final deadline for completion of the challenge exam passing on Tuesday (October 31).
Alternatively, agents may undertake an additional private mortgage course, with a cutoff point of March 31, 2024 for completion of that program.
That heightened focus on the private mortgage space has arrived amidst a surge in demand for alternative products in Canada's mortgage market. Canada Mortgage and Housing Corporation (CMHC) indicated in its spring residential mortgage industry report that borrowers in alternative lending are also becoming more likely to renew their loan there because of their inability to qualify with traditional institutions.
In the final quarter of 2022, 35% of mortgages in the alternative segment were renewed with the same or another alternative lender, CMHC said, up from 28% at the beginning of that year.
"In a context where mortgage borrowers are staying for a longer period in the alternative lending space, and therefore paying higher interest rates, affordability remains an outstanding issue for these borrowers," the Corporation noted, "who could find themselves in challenging financial situations."
Make sure to get all the latest news to your inbox on Canada's mortgage and housing markets by signing up for our free daily newsletter here.