The regulator has outlined its expectations for broker and agent conduct in the private space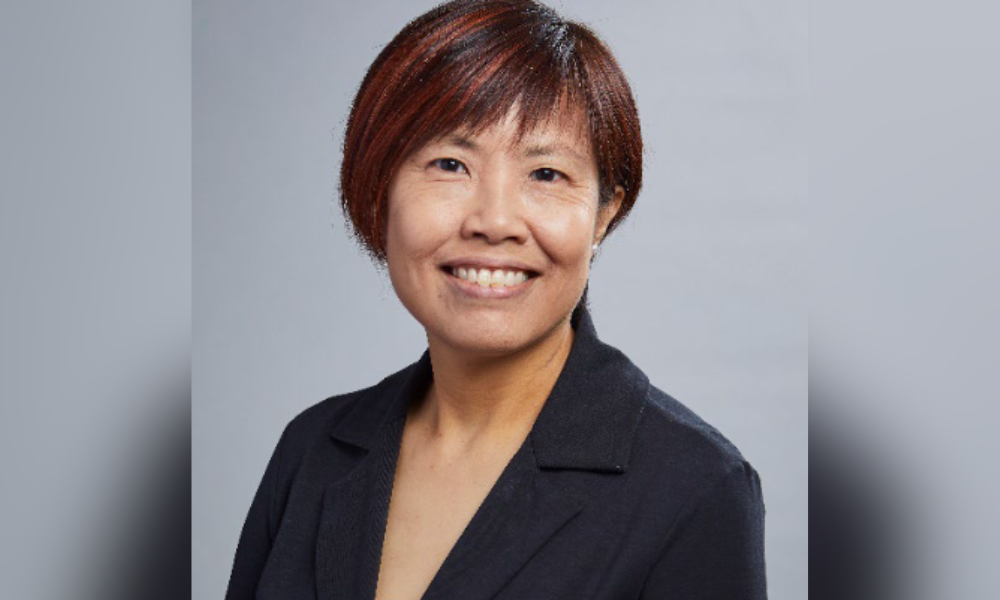 Strengthening conduct and education levels of agents transacting in the private mortgage space has been a key priority for Ontario's financial services regulator in 2023 – and it remains the "biggest focus" for the authority at present on the mortgage side, according to its head of mortgage brokerage conduct.
Antoinette Leung (pictured), of the Financial Services Regulatory Authority of Ontario (FSRA), told Canadian Mortgage Professional that with a growing number of consumers turning to the private mortgage space in the current high-interest-rate environment, the issues of mortgage suitability and ensuring borrowers are placed in an appropriate mortgage remained top of mind for the regulator.
"We want to make sure that when a consumer is working with a mortgage broker, they're getting the mortgage that is suitable to them, and they also understand the features and any implications of that mortgage," Leung said.
Read more: How to get a mortgage in Canada: From application to closing
"We are seeing… an increase in the use of private mortgages. These are mortgages that are from non-traditional lenders… It does play a role in our current environment, but because it is more complex, we are also wanting to make sure that when our sector is recommending private mortgages, they are truly thinking about what consumer needs are, whether they understand the special features of private mortgages."
FSRA is paying particular attention to brokers' and agents' practices when recommending private mortgages – for instance, whether they did enough due diligence to understand clients' situations, and whether they considered if a consumer could actually qualify for a traditional mortgage rather than being placed in a private solution.
"If not, then they've got to be really clear about why not," Leung said. "And then when they're making a recommendation, [they need to] explain to clients why they made this recommendation: What are the specific conditions around the private mortgage?
"Some of the things that we're seeing are obviously high interest rates, but there are also additional fees that may come with private mortgages, [and] additional conditions like not being able to renew, or only being able to renew with a high fee."
It has been a busy summer. Do you know what the regulator has been doing? Get the latest by reviewing FSRA's mortgage brokering Supervision Plan and newsletter. https://t.co/h7u7Gm1QhL pic.twitter.com/PPBfSkDN1d

— FSRA News (@FSRA_News) September 27, 2023
What else do agents and brokers need to focus on in the private space?
It's also important that agents and brokers keep in mind private mortgages are usually intended to be short-term – and may not be suitable for clients if they'll be kept in the arrangement for a longer period, Leung said. "We do expect brokers to have that discussion with the clients about sustainability, and what should be an exit strategy to get back to more traditional mortgages."
The regulator is soon set to release guidance regarding its expectations for when brokers and agents recommend a mortgage product, complementing the high-level mortgage suitability principles recently unveiled by the Mortgage Broker Regulators' Council of Canada (MBRCC).
Leung also highlighted upcoming deadlines related to further qualifications required for agents who wish to transact in private mortgages in Ontario, with completion of the challenge exam required before October 31 of this year or, alternatively, the additional private mortgage course by March 31, 2024.
The importance of communicating clearly
Leung added that it was not always clear that agents and brokers document and write down why a recommendation for a private mortgage is suitable, something FSRA will be renewing its focus on going forward.
"We're really encouraging the sector to write down why you make that recommendation – how is this meeting the needs of your client? – so that both sides have the record to remind themselves why they agreed to this and why we make this recommendation," she said.
"This is something that we're consistently seeing in our examinations that's not being done very well. So that's really important."
The cost of borrowing is another factor that FSRA is focusing on, with private mortgages generally having both higher interest rates and costs. "Under legislation, brokers have to calculate a total cost of borrowing, what we call the annual percentage rate of borrowing," Leung said.
"We have been seeing that [with] many of the transactions that we've reviewed, that cost was actually understated… There's a good reason why our legislation actually prescribes what needs to be included. We want to make sure that clients have a good understanding of what is the total cost of that loan, but it also allows them to compare between different options."