Broker on the key factors at play in the current private space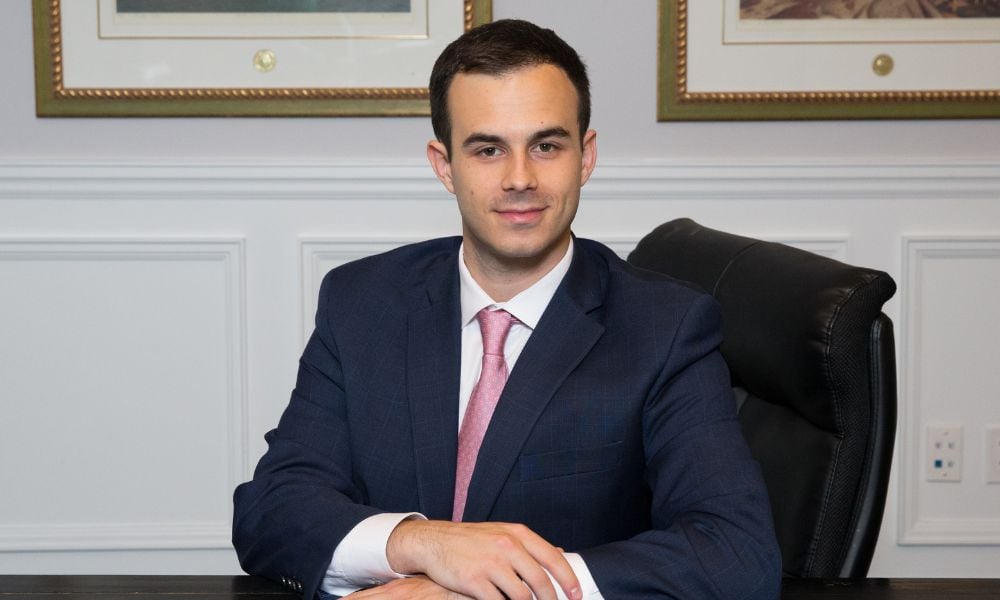 The private mortgage sector has come under heightened scrutiny in recent times from regulators and legislators – and that focus is to be welcomed, particularly in bumping up educational standards in the space, according to an Ontario-based broker.
Daniel Vyner (pictured), of DV Capital, told Canadian Mortgage Professional that the recent introduction of a new course requiring Ontario agents to pass a higher educational tier to transact in private mortgages was a move that would serve the industry well in the long run.
"The new licensing tiers – they're there for a good reason," he said. "The regulator FSRA [Financial Services Regulatory Authority] has understood, and now they're taking action on the reality that private mortgages are more of a volatile product given the short-term nature and the higher cost, especially amid a turbulent real estate market.
"I think there's merit to that decision. I think it'll continue to promote compliance, aptitude, and it'll be holding licensees and their principal brokers or brokerages accountable for conduct and supervision in the space."
The new licensing classes, which came into effect at the beginning of April this year, require mortgage agents to secure a Level 2 license to deal and trade in mortgages with private lenders.
Vyner said agents and brokers in the private space should be continuing to focus on the fundamentals – but that they should also be aware of the characteristics of the current market, typified by high interest rates, little certainty over where home values are headed, and qualification struggles among borrowers.
"We should be moving into the next gear to cater to the fact that there are more underlying uncertainties with the market just in terms of higher interest rates – so perhaps more difficulty for a homeowner to retire out of a private short-term mortgage into an A- or B-type mortgage," he noted.
#CMPTV: Dive into the details of Ontario's new private mortgage course requirements with Joe White, President/Owner of the Real Estate and Mortgage Institute of Canada.

Watch the full video here: https://t.co/GmwJloWmnp#MortgageIndustry #MortgageBroker #RealEstate

— Canadian Mortgage Professional Magazine (@CMPmagazine) October 30, 2023
Understanding lenders and their options a key consideration at present
For brokers, having a firm understanding of lenders in the space – their products, origination costs, renewal options and rates – is also an essential component of transacting in the private market, Vyner said.
"If they [have] short-term mortgage offers in the private space such as six months, it's important to understand what happens to their interest rate," he said. "After six months, where does it go? What are the renewal fees so a lender or broker can sit back and be able to clearly compare what a six-month product with a potential renewal looks like compared to a 12-month deal?"
In prior years, when home values consistently rose on an annual basis, borrowers may have been able to stay afloat in a short-term product because of that appreciation – but that's likely no longer the case for most homeowners.
"In the current absence of a rising market, homeowners will now, depending on their level of equity, really be in a position where it's their true net after-tax income that they're going to be relying on to service their mortgage, to service their debts and obligations, to service their lifestyles," Vyner said.
"I think it's safe to say many homeowners have already made certain discretionary spending changes, one or more interest rate hikes ago, in order to stay afloat or even enter the real estate market."
The value of clear and consistent communication with clients
While interest rate hikes are on hold for the moment, Vyner said it's incumbent on agents and brokers to have clear and frank conversations with clients on their options upon renewal – and about whether tapping into additional equity, if it remains, is the correct course of action.
That could mean making clear to a borrower that selling their home may be the best course of action, Vyner added, if the likelihood is that they would be unable to absorb the shock of rising interest rates in the future.
"Don't be afraid to indicate to a homeowner that selling is not a taboo discussion. A broker should not be scared to mention that 'Look, there isn't a long-term foreseeable answer,'" Vyner said.
"And some homeowners may still often take a short-term product maybe just to buy time for another year, knowing that they may not be able to sustain higher interest rates. Everyone's situation is different. Everyone's situation should be evaluated as different, but I think brokers need to be very cautious and they need to be very conservative with the representations that they're making."