The alternative lender is ideally positioned to take further advantage of the e-banking trend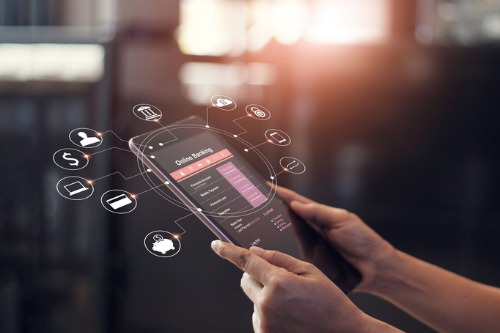 Fitch Ratings has reported that alternative lender Equitable Bank is ideally positioned to take advantage of growing electronic banking trends that have been accelerated by the pandemic.
Late last week, Fitch said that the bank's Long-Term and Short-Term Issuer Default Ratings (IDRs) stood at "BBB-" and "F3", respectively. The outlook for the ratings is stable, although highly influenced by the bank's "funding and liquidity profile, and specifically broker-sourced deposits."
"Fitch believes [Equitable's] ratings reflect its small but growing franchise in Canada," the agency said. "Fitch believes EQB has done an effective job at establishing itself in the niche alternative single-family mortgage market, being one of two main competitors in Canada."
Equitable also boasts of good loan growth along with the lack of any significant losses, leading to stable earnings that have grown by an average of 10.1% per annum over the past five years. Equitable's average annual ROE was 15.4% during the same period, Fitch estimated.
"This strong performance occurred even as revenues are made up mostly by net interest income, resulting in less revenue diversity," Fitch said. "Aiding in the bank's earnings is a branchless business model and low efficiency ratios. EQB's efficiency ratio was 36% (full-year 2020) and compares favorably to an average of around 57% over the same time period for many of its Canadian peers."
Read more: Equitable Group outlines 2021 prospects
However, Fitch noted that while one of Equitable's greatest strengths is its uninsured alternative mortgage business, this is also a crucial risk area that merits further examination.
"The portfolio represents a significant, around 35%, of total on-balance-sheet loans and is made up largely of customers such as immigrants that do not have deep credit histories," Fitch said, adding that these consumers have less financial flexibility and are more susceptible to rising rates or economic shocks.
Still, Equitable's asset quality is solid despite these potentially higher-risk customers, mainly because the bank is supported by conservative underwriting, a diligent collections process, and low residential/commercial loan-to-value ratios.
"Fitch also recognizes EQB's retail loans are typically only one to two years, while a mortgage loan at a larger bank is usually five years," the agency said. "Moreover, unlike at larger peers, EQB's entire loan portfolio is secured, which helps minimize losses. Fitch notes EQB's actual credit losses are less than 5bps, which is lower than many other Canadian banks."