The alternative lending giant saw some striking numbers over the course of the pandemic year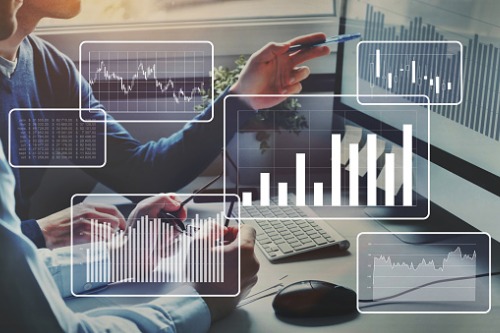 With sustained growth overcoming pandemic pressures, Equitable Group reported record performance levels in multiple metrics during the first quarter of this year.
In the quarter ending March 31, the alternative lender saw $69.2 million in net earnings, along with $43.2 million from 2020.
Loans under management grew by 9% annually and 2% quarterly to $34.2 billion. Total loan originations spiked by 39% year over year to $2.7 billion, with commercial originations up by 52% and personal originations up by 28%.
Reverse mortgage originations, in particular, had exceptional increases of 241% annually and 44% quarterly.
"Lending surpassed our expectations with no change in our conservative risk management approach," said Andrew Moor, president and chief executive officer of Equitable Group.
The lender also upgraded its 2021 outlook "on the strength of growth trends at Equitable Bank … including new account openings and increasing affinity for its smarter banking solutions."
Read more: Digital banking platform launches new "one-stop-shop" service
Customer account openings at Equitable Bank's digital platform EQ Bank surged by 92% annually to nearly 202,000 as of the end of Q1. This included approximately 28,000 new customers in the first quarter alone, which pushed up deposits by $1.2 billion in just three months.
EQ Bank deposits increased by 114% annually to $5.8 billion as of the end of March, and $1.2 billion within the first quarter "reflecting growth in the customer base and the introduction of new services including the EQ Bank RSP, EQ Bank TSFA and the EQ Bank Joint Savings Account," the institution said.
"Canadians deserve a better commercial and personal banking experience, and they are finding it at Equitable, the recent recipient of Canada's Best Bank award from Forbes and an institution that challenges itself to persistently innovate for customers," Moor added.
Equitable Group's revised 2021 outlook has upgraded the full year-over-year deposit growth of EQ Bank from the 20%-30% range to 30%-50%, and total loan growth from 6%-10% to 8%-12%. Improved growth prospects were also apparent for commercial finance (from 12%-15% to 20-25%), alternative single-family mortgages (from 5%-8% to 12%-15%), and reverse mortgages (from 100%+ to 200%).
"The improved growth outlook for conventional commercial and personal loans is expected to create additional momentum for 2022," Equitable predicted.