How alternative-driven BDM Isabel Eydlin lives Community Trust's "We Care" philosophy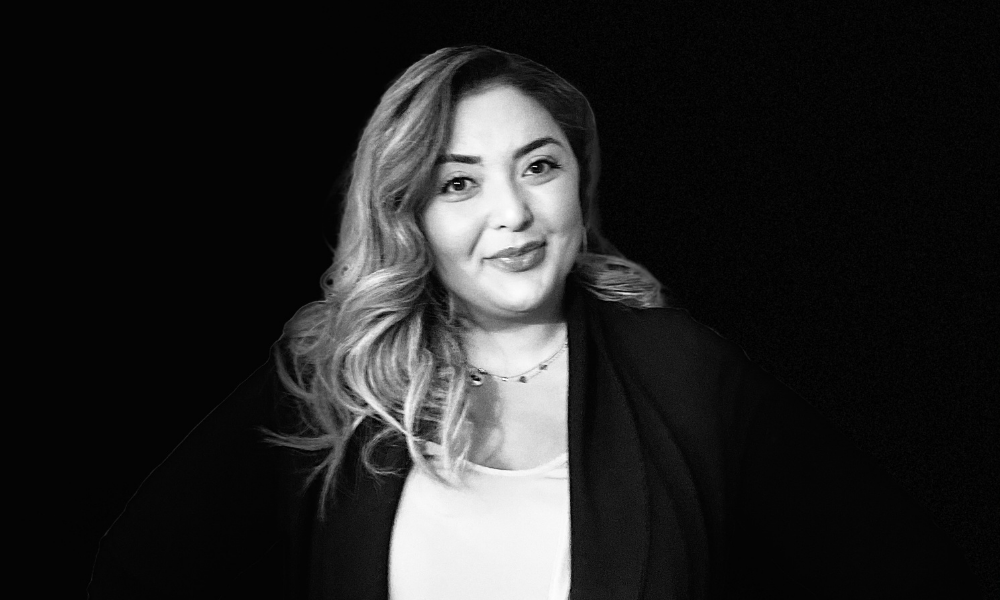 This article was produced in partnership with Community Trust.
Mallory Hendry of Canadian Mortgage Professional sat down with Isabel Eydlin (pictured), business development manager at Community Trust, to find out what drew her to the mortgage industry and what she loves about what she does.
Isabel Eydlin will be the first to tell you she originally had no interest in joining the mortgage industry. In fact, she'd always dreamed of opening up her own business as a party planner - but fate had other plans.
While working in sales at Rogers Communications throughout college, a friend encouraged her to take an opportunity at what was then ING Direct as a bank teller. She enjoyed the role, and from there Eydlin moved into funding and soon after decided to take some courses at Seneca.
"That broadened my horizons and opened up a new part of the industry I wanted to explore," Eydlin, now a business development manager at Community Trust, said. "Things really took off from there."
Fast-forward to today, and Eydlin's been in the industry for 20 years and counting. After trying her hand at commercial lending which, it turned out, wasn't her thing because she prefers a fast-paced approach - "I like the go, go, go," she laughed - she moved over to the residential side which she felt offered a greater challenge. The bulk of her career was spent at Equitable Bank as a senior underwriter and eventually inside sales representative, and it was in that capacity she first built strong relationships with the broker partners she worked with, and eventually noticed they would come to her before their BDM for product knowledge. She quickly learned how to assist the brokers and how to deal with the different BDMs she interacted with, which helped her leap into her current role at Community Trust.
Eydlin was also motivated to join the ranks at Community Trust because she's "very alternative driven," She loves that every situation is unique and that there are multiple ways to think outside the box, work the deal to figure out what fits and ultimately get the deal done — and if one comes across her desk that she can't make work, she's quick to use her knowledge to provide the right advice to her partners. Finding a solution for the client is the main goal at the end of the day.
"I enjoy building partnerships with brokers and agents, educating them on our particular niches and at the end of the day helping the client achieve their home ownership goals," she said. "It's constantly problem solving."
Having worked on both sides of the transaction, Eydlin knows any position in the industry is challenging - whether you're a broker, a BDM, an underwriter or in fulfillment - everyone needs to work together for the common goal, the client. Partnering at each stage of the transaction is key to making it a smooth and amazing experience. Eydlin embraces the challenges of her role and her spot in the chain wholeheartedly, becoming increasingly adept at ensuring she gets the full picture when discussing a deal with brokers, for example, and mastering the management of different personalities, levels of work experience and knowledge.
"The most important things with brokers are communication, working together to strengthen the partnership and keeping them up to date with products and policy changes," Eydlin said.
"Solution-based thinking, knowledge of products and being a solid support system is key in my role."
Accessibility is also huge when dealing with the broker community. Eydlin came into her role in the midst of COVID, meaning she's been working virtually from the start. In many ways, she's had the opposite experience of other BDMs who had to adapt their approach to the virtual world - whereas for Eydlin, this was the norm.
"Once things start opening up and we have the opportunity to go back into brokers' offices or whatever the case may be, that will be new for me: that shift from being fully accessible working from my home computer, to being on the road and not being able to be as responsive," she said. "My next challenge will be finding that balance, but I am extremely fortunate at Community Trust to have our Mortgage Advisory team supporting me and our brokers partners."
Eydlin has always gravitated towards growing companies, enjoying the mutual evolution it entails. From big moves like expanding layers of service through the recently launched Mortgage Advisory Team, to smaller gestures like updating the Community Trust Café for ease of use, Community Trust is "constantly innovating and revamping what we have internally based off the feedback we get from our broker partners, and evolving with what their needs are," Eydlin said.
Ultimately, she was most encouraged to come aboard by the company's "We Care" philosophy - because at the end of the day, that's what Eydlin does too.
"Community Trust is a company that's made a huge impact in the industry with its niche products and great leadership, and I identified with their approach because I too genuinely care and want to help in any way I can," Eydlin said. "I love being a BDM and the variety of challenges that come with it, and most importantly I love helping my broker partners."
A privately held Canadian company in operation since 1975, Community Trust offers a wide range of financial and trustee services to individuals and corporate entities across Canada.