Community Trust aims to meet brokers where they're comfortable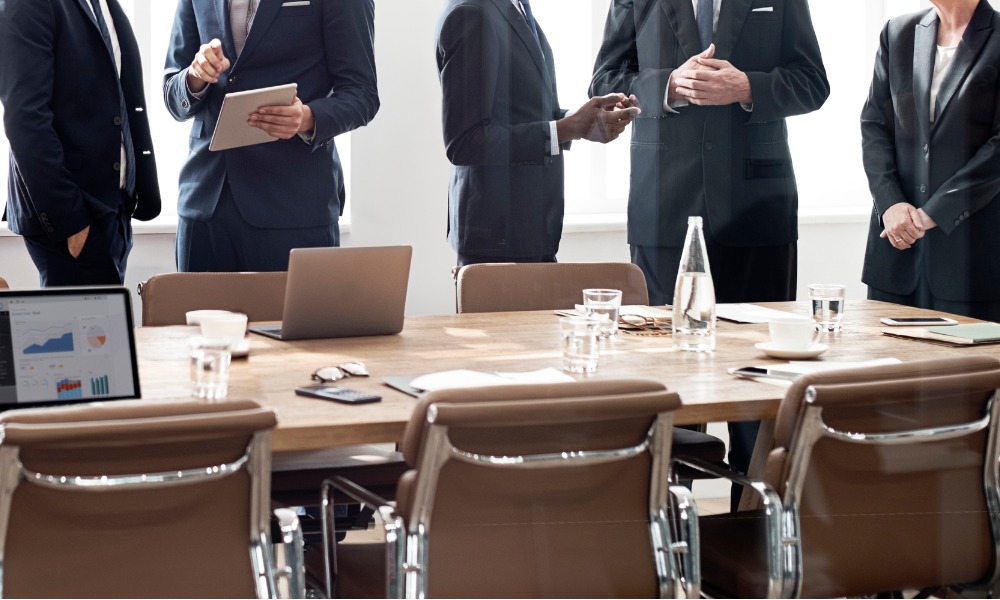 This article was produced in partnership with Community Trust.
Mallory Hendry of Canadian Mortgage Professional sat down with Sarb Uppal, business development manager at Community Trust, to discuss what business will look like going forward.
The saying goes, "By failing to prepare, you are preparing to fail," and never has that been more true than right now. As Canada faces the return of the winter months and the COVID-19 pandemic lingers, the name of the game is having a plan.
"When you talk about the new normal, it's about caution and preparedness: having structure, being organized, taking the precautionary approach to make sure we conduct business in a safe manner," said Sarb Uppal, business development manager at Community Trust. "If I've learned anything, it's to have a plan - and I think it's working to a large degree."
When the pandemic first hit, people and businesses pivoted and, through trial and error, adapted to the sudden move to virtual. During that initial period, Community Trust focused on showing appreciation and developing and nurturing relationships with its broker partners virtually by planning events to connect and have fun, like using the power of communication modes like Meet or Zoom to host cooking classes or wine tastings in conjunction with more educational presentations. Then in the spring and summer, as things opened up and the weather warmed, there was a swing towards more outdoor events where social distancing was possible, such as golf tournaments, yoga or even meeting in a park for an afternoon.
"The new acronym was BYOC: bring your own chair," Uppal joked - and many brokers appreciated the safety-first approach.
"If anything, we've deepened a lot of relationships in a setting where we would have thought it would be difficult to do that," Uppal noted.
Now that the winter months are looming again, there'll be a shift back to more virtual events - but because of the fast and furious technological innovation and development of best practices that occurred early in the pandemic, it's much easier to pivot this time around. Everyone's familiar with the environment we're going back to, Uppal said, adding that people have learned the value of efficiency and "the randomness of the industry is becoming much more organized."
Those that are meeting in person are planning ahead. They're making use of masks, gloves and socially distanced seating and are even considering small details like having new pens available so there's no passing things back and forth, and are budgeting time between meetings for cleaning as well. The days of dropping in unannounced on brokers or others in the industry are over, and many are sticking with conducting business almost entirely virtually regardless of what's happening with the pandemic, as there's a wide range of comfort levels when it comes to seeing others in person.
Besides adhering to government guidelines, Community Trust's internal process throughout the pandemic has been to exercise precaution and good judgment, with a willingness to meet brokers where they're comfortable and help them in the way they feel best about - and that's not going to change no matter what happens with COVID. The technology pieces that have ramped up over the course of the pandemic help everyone be more efficient while remaining connected enough to get the answers they need in a timely manner, and those are tools Community Trust continues to leverage.
"Brokers can do a lot of things through Community Trust Café that they couldn't do before," Uppal said. "It's not that they don't need to talk to us in person anymore because of those things, but they're a lot more efficient when they do need help from their BDM or the Mortgage Advisory team."
"It comes down to being prepared," Uppal said. "We rely on those best practices that were developed in a hit-or-miss frenzy after first being blindsided by the pandemic. Better technology, more efficient ways of connecting and being far more intentional when it comes to building relationships are all positives that have emerged and should be embraced. There's power in arming ourselves with these tools so seamlessly now because we know what we're doing - and we know we can do this.
"It's less about returning to 'normal' and more about how the adaptation continues, whatever the new situation is. It all comes down to those three words: caution, preparedness and adaptability."
A privately held Canadian company in operation since 1975, Community Trust offers a wide range of financial and trustee services to individuals and corporate entities across Canada.