Leading alternative lender steps in when brokers can't 'bank' on indefinite favourable market conditions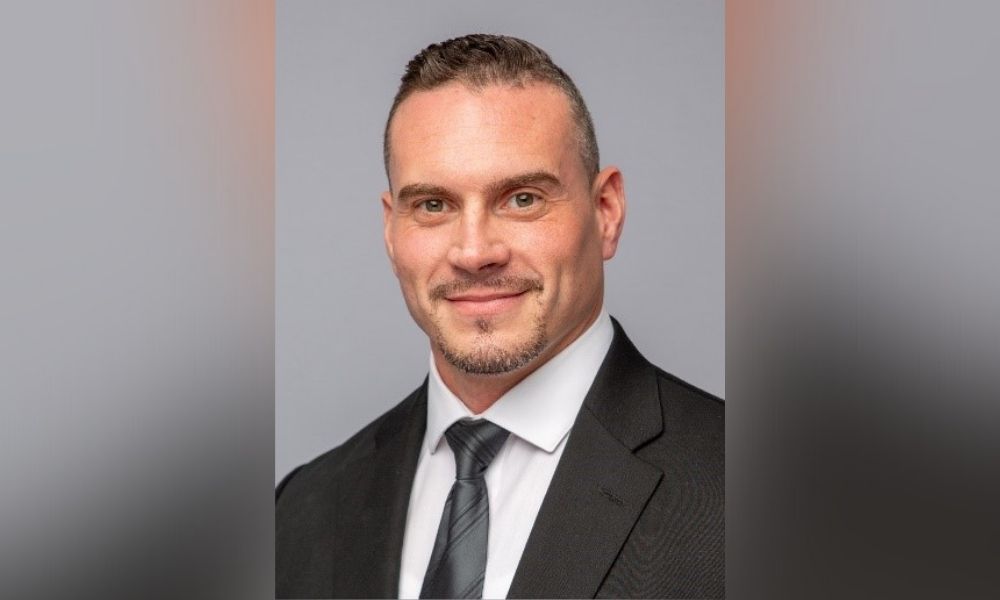 This article was produced in partnership with Equitable Bank
Karen Surca, of Canadian Mortgage Professional, sat down with Joe Flor, AVP national partner relations with Equitable Bank, to discuss some of its key lending programs and the need for alternative borrowing options in a rising interest rate environment.
In the last two years, the Canadian housing and mortgage sector has seen a housing boom of historical proportions that has played out against the backdrop of a global pandemic, forcing brokers and lenders to adapt as they go.
Record low mortgage rates, soaring housing appreciation, and inventory shortages not witnessed in years have propelled the work of many brokers with a constant supply of files resulting in impressive year-over-year volume numbers.
However, what comes up must come down. The dream-like conditions that have led to such a robust mortgage sector are slowly turning.
With the Bank of Canada's recent announcement of a 0.25% increase in March and another 0.5% hike in the overnight lending rate in April, which directly impacts floating rates associated with variable mortgages, coupled with more potential rate hikes in the works through the beginning of 2023, many borrowers may give pause when looking to take out mortgage financing.
For Equitable Bank, a leading alternative bank lender, the slowly changing market conditions are welcome news as it is positioned to take on broker clients who may be looking for unique solutions.
"We are really pivoting ourselves around all the nuances that come with the pandemic," Joe Flor (pictured), AVP national partner relations with Equitable Bank, stated.
'Banking' on mortgage trends
Equitable Bank has been closely tracking trends as they unfold in the mortgage and housing sector.
Read next: Equitable Bank's digital platform exceeds $3bn milestone
"There is a move from big cities to smaller cities. Interest rates are going to rise, and technology is going to be another big one," Flor explained.
"You are starting to hear about certain lenders starting to really get more technologically efficient and proficient. For us, being a real proponent of digitization as a challenger bank means we are at the top of that level," Flor highlighted.
Another trend that Flor was quick to zoom in on is the anticipated increase in immigration with the border restrictions lifting. With skilled talent entering Canada, the need for different types of borrowing options that do not involve the 'mortgage stress test, strings attached' will increase.
'Banking' on demographic and alternative demand
Among the initiatives that Equitable Bank has undertaken during the pandemic is a focus on geographical expansion in the lending area that it encompasses.
"We had to pivot our approach and really think about optimization and change some of our loan to values to keep up with the demand in various markets. I'm pleased to say that we now currently lend in roughly 92% of Ontario, 88% of British Columbia, and 65% throughout Quebec," Flor stated.
"Equitable has been promoting itself as a challenger bank to be in this hyper-growth mode for a few years. We have been focused on driving that challenger mindset in the industry and growing our business on a lot of fronts," he elaborated.
Recognizing that technology will increasingly provide the fuel for the mortgage sector's engine, Flor also drew attention to Equitable Bank's efforts to maximize digital efficiency.
"We're big on digitization. We are going to continue to innovate ourselves and find solutions that make the broker experience, which is essentially the client experience, that much more seamless and better," Flor explained.
"We launched Equitable Connect, which is our broker portal, at the end of 2021 in the prime space. We are now in the alternate space in 2022, but, ultimately, it's [broker portal] going to continue to evolve to make it more efficient and user-friendly for brokers and with a lot more tools at their [brokers'] disposal, such as our marketing library."
At the top of Equitable's lending agenda is a focus on the senior demographic which "will definitely be impacted in the next few years," Flor pointed out.
With adjustments to bank stress tests and other regulatory changes that have made traditional loans harder to obtain for older demographics, ensuring seniors can stay in their homes is a central focus in Equitable Bank's lending efforts.
"There is a huge opportunity for Equitable to be able to help," Flor said.
Read next: Equitable Bank announces new reverse mortgage product
"The solution that we offer is really an amazing one and something that the broker community should definitely look into, if they haven't already, as a piece of their business models going forward," he added.
'Banking' in the right direction
One product that Equitable is actively promoting is a lending option that provides brokers the opportunity to offer their clients a hybrid lending model.
"We are sure to continue to showcase our Equitable Advance, even though it came out last year. It is a product that bridges the gap between your private lending and institutional lending. We can offer a 40-year amortized mortgage with competitive pricing with no stress test," Flor highlighted.
Being able to bypass the stress test "is huge because we are a bank at the end of the day and the reputation that stands behind that is significant," he emphasized.
With innovation at the top of the agenda, recognizing the importance of the demographic impact to the lending model, and providing core lending opportunities that appeal to the broker community, Equitable Bank is positioning itself to navigate the evolving mortgage space.
"Service is going to be huge. You are going to have fewer clients to work with, so you are going to want to have that service down pat to be able to win them over," Flor concluded.
As a mortgage and financial expert with nearly 20 years of experience, Joe has helped teams achieve successes that have reached the national level. He began his career in various underwriting roles at Scotiabank and Wells Fargo Financial before joining Equitable Bank in 2009 as a mortgage underwriter in SFR credit. He was promoted to a team lead underwriting role in 2010, later joining the SFR sales team in 2011 as a regional business manager. He was nominated in both 2012 and 2013 for the Canadian Mortgage Professional Newcomer BDM Award.
In 2014, Joe was promoted to the SFR sales team lead role and helped enhance many of the current processes and tools currently used by the sales team across Canada. Joe was quickly promoted to the role of manager business development, Central Canada in 2015 and through to the end of 2017, he continued to evolve within this role as he began to take on more of a national presence. In 2018, Joe embarked on his role as director of national sales, and in June 2021 accepted his most recent promotion as associate vice president, national partner relations.

Over the last 11 years at Equitable, Joe has excelled in each of these roles, consistently pursuing excellence to achieve success for the teams he leads.