The overnight rate's effective lower bound has so far been a crucial component of the central bank's inflation targeting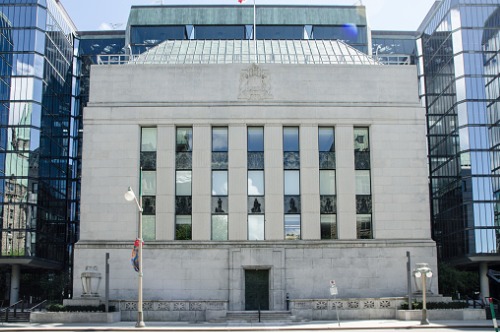 More than half of economists remain firm in their belief that the Bank of Canada's record-low rates will hold for two or more years, according to a new survey by Finder.
Around 52% of economists polled said that the central bank will keep the overnight rate frozen in its rate announcement later this week, with the hold lasting up to at least 2023. And despite rumours of a "micro cut" to the rate, fully 95% of economists surveyed said that the next adjustment will be upward.
Approximately 38% believe that the rate will move upward in the second half of 2022, while just 9.5% believe that a hike will happen early next year.
Moshe Lander, professor of economics at Concordia University, is among those who have been pushing for the BoC rate to go lower than its effective lower bound, "but the reality is that even were it to do so, there is limited scope for it to go lower."
"Financial markets understand that an extra 0.1 or even 0.25 off the target overnight rate is not going to make more than an incremental difference to the economy, so as long as the bank is not signalling an increase in rates, then it is not really an issue," Lander told Finder.
As for price movements, the survey's consensus pointed to a likely steady increase in the value of real estate over the next few quarters, with an estimated 5% growth in residential property prices by August or September.
Hamilton and Toronto are expected to post the largest increases.
"Canada's major cities continue to face a strong under-supply of residential real estate compared with population-adjusted demand," said Brett House, deputy chief economist at Scotiabank. "With immigration set to return to more normal flows in 2021, this imbalance is set to become more pronounced."