Observers say upward pressures on Canada's five-year fixed rate mortgages are mounting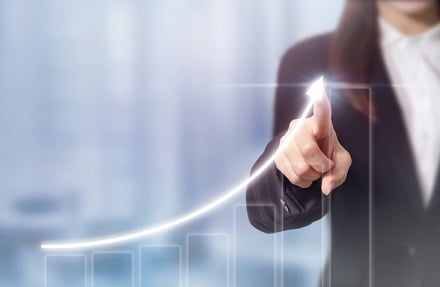 The lowest rates for five-year fixed rate mortgage products in Canada have increased for the first time since January of last year, according to Ratehub.ca.
Earlier this week, Royal Bank of Canada moved its discounted five-year fixed rate from 2.04% to 2.24%. Using Ratehub.ca's mortgage payment calculator, an owner who paid 10% on a $500,000 home with a five-year fixed rate from RBC, on a 25-year term, has seen their monthly mortgage payment go up from $1,974 to $2,019.
Bank of Montreal also increased the rate for its similar offering from 1.93% to 2.09%.
With most of the largest banks having hiked their five-year fixed rates, "this leaves only a handful of lenders who have yet to move rates, primarily credit unions, which tend to react slower to rate changes," said James Laird, co-founder of Ratehub.ca.
The moves have been triggered by higher than expected inflation in the fourth quarter, reaching 9.6%. This was double the Bank of Canada's forecast of 4.8%.
"If inflation continues to rise and as optimism builds around the vaccine rollout, Canadians should expect fixed rates to continue on their upward trend," Laird added.
Benjamin Tal, deputy chief economist at the Canadian Imperial Bank of Commerce, said that borrowers might get blindsided by these upward pressures.
"It's all about the speed at which rates are rising," Tal told Bloomberg. "And, if we see another 30-, 40-, 50-basis-point increase in rates, that will be translated directly into mortgage rates in Canada. I would be very concerned, because this market is not ready for a brief 100-basis-point increase in mortgage rates, by any stretch of the imagination."