Economist offers her take on why they're rising, what the central bank can do, and the opportunity for brokers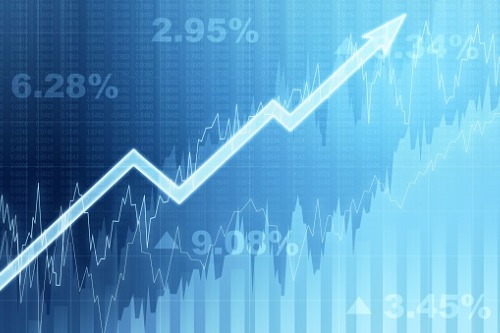 While the big five banks haven't yet responded to a market-driven rise in mortgage rates, the broker community has been spending the past week dealing with its early ramifications. Given market-driven upticks in other major economies, there's a strong chance that rates will continue to climb upward somewhat in the coming weeks.
Given that outlook, against the backdrop of a Bank of Canada that has committed to keeping the economic recovery going through accommodative monetary policy, two key questions arise. Why is this rate-hike happening and what can bank governor Tiff Macklem actually do to help improve the rate situation and maintain the low-rate environment that has kept the Canadian housing market performing with such strength?
"Bond yields have risen through nothing to do with the Bank of Canada, because their overnight rate hasn't changed at all," said Dr. Sherry Cooper, chief economist at Dominion Lending Centres. "Market forces have driven up mid-term to long-term bond yields everywhere in the world. In Canada, we've seen a very dramatic increase in the five-year bond yield. I do believe that mortgage rates are going to edge upward. We haven't seen the big Canadian banks raise mortgage rates yet, but some of the nonbank lenders have. Right now, a five-year government yield is just shy of 90 basis points. Tuesday, last week, it was at 67. And at the beginning of the month, it was around 42."
Read more: Five questions with Mortgage Centre Canada president Rich Spence
Nevertheless, Cooper said, the housing market has remained white hot, and while some have raised concerns about overextended borrowers, the qualifying rate of 4.79% should mollify the pessimists, in Cooper's opinion.
Cooper noted that even after slashing rates to the bone in 2020, Macklem has one tool in his toolkit left should he seek to lower rates: quantitative easing. If Macklem wanted to drive those bond yields back down, he could have the Bank of Canada start making far more significant purchases of five-year government bonds. However, Cooper sees that as an unlikely eventuality given the sheer amount of quantitative easing the central bank has already carried out.
Cooper explained that it's unlikely for Macklem to need to ramp up quantitative easing, too, as rates haven't risen enough to derail activity in the housing market. The only way for that to happen in the near term, she said, is for inflation to spike significantly, something she sees as unlikely given how much unemployment we're currently seeing and how weak the broader Canadian economy is.
Read more: RE/MAX: Western Canadian CRE should see revival this year
From a broker's perspective, Cooper takes the view that more than a risk of derailing the market, the current market-driven rate hike is an opportunity for brokers to better serve their clients, securing them the best rate possible before the doors close for good on this current historic environment.
"This suggests to clients that if you're thinking about buying, now's the time to jump in," Cooper said. "If you've already bought but haven't yet locked in your mortgage, lock it in at a fixed rate. I think this will move those people who had been thinking about it but haven't bought off the sidelines because they see a risk that mortgage rates will be rising."