The new product comes with a steep entry fee: a 20 percent down payment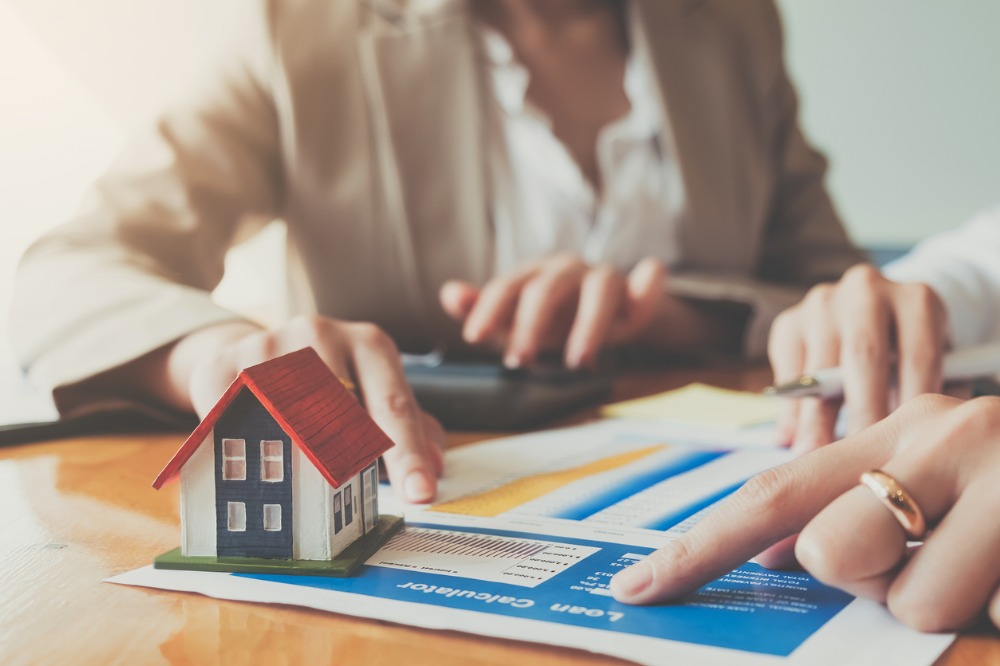 Last week, Meridian Credit Union announced the launch of its new Hybrid Mortgage product. Meridian, the second largest credit union in the country, said in a press release that the Hybrid Mortgage "can shorten the timeline of buying a dream home from sometime in the future to now".
According to Carolyn Devic, director of product development with Meridian's marketing team, the Hybrid Mortgage is intended for a specific cohort of buyers.
"There was a bit of a gap for young professionals coming out of school with a large amount of debt," Devic says. "They're mature enough and have a family and want to own their dream home right away, but they don't have any choices other than to go to alternative lenders."
The success of the alternative space in recent years was a key motivator for Meridian to develop the product and get in on the action being enjoyed by Canada's mortgage investment corporations.
"The growth in MICs has been over 25 percent year-over-year in the last ten years. Obviously, there's an opportunity. Our process was, 'Let's capture that opportunity and make it a little more affordable,'" Devic says.
The Hybrid Mortgage should save borrowers money – in the short-term, at least. The total loan-to-value can be up to 80 percent of a home's purchase price, with 60 percent devoted to the interest-only Hybrid loan and the remaining 20 percent being a conventional mortgage.
"The idea was to have as minimum a payment as possible, while still paying down a little bit of your principal as well with the mortgage portion," Devic says.
Meridian's Hybrid Mortgage is intended as a short-term solution. While no hard-and-fast rules have been implemented that govern how long a borrower can use it, Devic says Meridian hopes to transition Hybrid Mortgage-holders to conventional mortgages within five years.
To ensure borrowers are in a position to make the switch, Meridian is training its mortgage specialists on both the ins and outs of hybrid mortgages and how to assist clients in improving their overall financial health.
"This is not something that we would sell and then walk away from," Devic says.
While the interest rate and fees associated with the Hybrid Mortgage could help borrowers save money compared to working with alternative lenders, the cost of admission is high: a 20 percent down payment. Considering Meridian only lends in Ontario, where the average sale price in September was just over $740,000, how many struggling borrowers will actually be able to qualify?
"We don't feel like the 20 percent down payment will be onerous," Devic says.
It's a sentiment shared by RateSpy founder Robert McLister.
"Statistically, most homebuyers put down 20 percent or more," McLister told MBN by email, adding that interest-only products, because they cannot be insured, make 20 percent down payments mandatory.

"For a homebuyer that feels it more important to get into the market than pay down their mortgage quicker, this product could prove useful," he says. "At nearly four percent interest on the interest-only portion, it's a bit of a gamble to bet on home appreciation offsetting the extra interest expense you'll pay, but it's certainly possible."
There is also the question of risk. How responsible it is to roll out a mortgage product for borrowers already saddled with debt at a time when home prices are spiking?
Devic didn't address the question directly, saying instead that she would "encourage anybody who's looking for a home in any situation to talk to their financial advisor." McLister, however, pointed out that because the Hybrid Mortgage's target market is young professionals with strong earning potentials, most borrowers will not be subject to "foreseeably persistent high-indebtedness."
McLister says the product could have appeal in situations that involve a certain combination of conditions – a borrower with pristine credit and a growing income, a home with solid appreciation potential, resources to fall back on in case the borrower suddenly winds up unemployed – but he is confident that the Hybrid Mortgage will save borrowers money compared to private alternatives.
"In fact, I don't think private financing would be a consideration for most of this product's target audience," he says. "Although one could certainly arrange a rate-competitive alternative first mortgage with a 30-plus-year amortization at a less regulated lender that allows above-standard debt ratios, plus an expensive private second for the balance, up to 80 percent LTV."