The second wave of COVID-19 has done little to dampen home-hunter appetites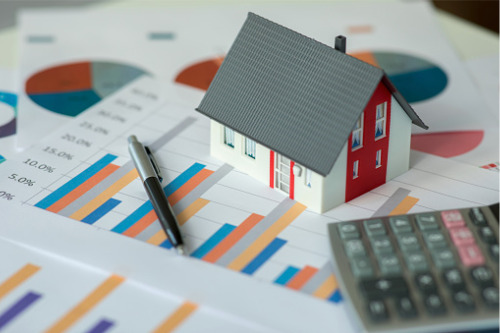 Last week, CREA released its housing data for September 2020, with the headline number being a nationwide year-over-year increase in sales of 45.6 percent. It's a colossal figure, but one that makes little room for nuance.
As many Mortgage Broker News readers are aware, there is no "Canadian housing market", just a collection of distinct housing markets that happen to be in Canada. With that in mind, let's take a look at where the action took place.
British Columbia
B.C.'s September was ridiculous: 11,368 residential transactions and a year-over-year increase in sales of 63.3 percent. According to data from the British Columbia Real Estate Association, the activity sent the average MLS residential sale price soaring compared to September 2019, when it was "only" $696,647. At the end of the month, the average MLS listing sold for $803,210.
"The provincial housing market had a record-setting September," said BCREA Chief Economist Brendon Ogmundson. "Both total sales and average prices were the highest ever for the month of September as pent-up demand from the spring pushes into the fall."
The average selling price ballooned by more than 15 percent year-over-year in seven different regions:
Powell River (30.4 percent)
Victoria (25.3 percent)
Okanagan Mainline (20.6 percent)
Kamloops (20 percent)
South Okanagan (19.6 percent)
Vancouver Island (15.6 percent)
Fraser Valley (15.4 percent)
Active listings for September fell by 11.7 percent versus the year before.
The Prairies
Alberta had an uneven September sales-wise. Even in markets that experienced increased sales, prices did not respond the way they did in B.C.
Just over 1,700 units were sold in Calgary, making it the most active September since 2014. But the only asset class to actually see its benchmark price increase compared to last year was detached homes, where the average benchmark price, $488,800, improved by just 0.9 percent.
Sales in Edmonton leapt 35.5 percent year-over-year, led by a 42.8 percent increase in single-family sales. Single-family homes sold for an average of $440,020 in September, a 4.7 percent annual increase. The average condo price in the city, $232,237, rose by 6.7 percent.
Sales fell in Grande Prairie (21.1 percent decline) and Fort McMurray (5.8 percent), but they exploded in Lethbridge, where they were up 58.6 percent year-over-year.
Saskatchewan's two largest markets both experienced impressive growth in both sales and average price. Saskatoon saw sales increase by 41.1 percent year-over-year, with the average sale price rising from $318,000 to $358,000 over the same period. In Regina, where complete September data was unavailable at time of writing, the number of firm sales in September was 28.7 percent higher than it was a year ago.
Sales in Winnipeg rose 57 percent compared to September 2019, smashing the previous record for the month and establishing new average prices of $352,010 for detached properties and $239,538 for condos.
"We are witnessing unprecedented times and certainly our third quarter sales activity of over 5,500 sales is unrivalled from any previous quarter in WinnipegREALTORS history," said Catherine Schellenberg, president of WinnipegREALTORS.
Ontario
Sales in Ontario were 41.9 percent higher in September than they were a year before. It was the first time sales for the month surpassed 25,000. Year-to-date, however, sales in the province were only up 2.7 percent compared to the same period in 2019.
The average resale selling price in Ontario was $741,395 in September, a 19.7 percent annual increase. But there were several regions where the average price spiked by far more than the provincial average: Northeastern Ontario (the Kawarthas, Barrie, Muskoka), where it rose by 32.8 percent; Eastern Ontario (Kingston, Ottawa, Cornwall), where it increased by 28.5 percent; and Western Ontario (Windsor, Chatham-Kent, London), where it grew by 26.6 percent.
Quebec
Add Quebec to the list of provinces that generated gaudy sales data in September. Sales in the province were 51 percent higher than a year before, bringing active listings down by 33 percent.
Quebec City, where condo and detached sales skyrocketed by 99 and 64 percent, respectively, led the way. Detached homes in the capital are now fetching a median price of $282,500, while condos are selling for just over $201,000.
Montreal proved it still has plenty of upside, with total sales climbing 42 percent year-over-year in September. Sales grew most in Laval (59 percent increase) and the North Shore (61 percent), where the median price for single-family homes, $429,950, and condos, $270,000, were 20 percent and 16 percent higher, respectively, than a year before.
Atlantic Canada
Every province east of Quebec set new sales records in September.
Moncton, where sales jumped just under 40 percent year-over-year, came out ahead of New Brunswick's other major markets. The composite benchmark price for Moncton rose 13.7 percent in September, hitting $220,500 by month's end. In Fredericton, where sales surged 34.4 percent, the average price of homes sold was $210,015, 22.6 percent higher than a year before. Sales increased by 27.1 percent in Saint John, helping push the average sale price to a record $205,247.
"Much like other parts of New Brunswick, Saint John's usually busy fall market is experiencing significantly increased demand," said Corey Breau, president of the Saint John Real Estate Board. "When you combine that with the lowest inventory numbers that we have seen in over a decade, it creates sustained upward pressure on prices."
In Nova Scotia, after the market posted a 38 percent yearly increase in sales during the month, the provincial average sale price climbed to a record $303,599, the first time in history it broke $300,000.
Of the eight regions governed by the Nova Scotia Association of Realtors, five experienced year-over-year sales growth of 38 percent or more, with sales in Yarmouth increasing by an absurd 153.8 percent.
In Prince Edward Island, sales rose by 24.5 percent, while in Newfoundland they increased by 39.5 percent. The average price in PEI swelled by 17.2 percent to hit $274,619. In Newfoundland, it climbed a more modest 7.7 percent to reach $256,663.