President says the stress test rate increase is "such a small change"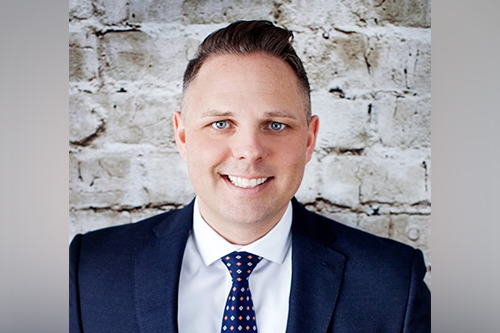 Proposed changes to the stress test rate have caused waves in the Canadian mortgage industry over the past week or so – but one Ontario broker doesn't see what all the fuss is about.
Nick L'Ecuyer (pictured), president and principal broker at Mortgage Wellness, told Mortgage Broker News that the Office of the Superintendent of Financial Institutions (OSFI) proposals to hike the test level to 5.25%, or two percentage points above the market rate, represent a mild increase – and that they will affect only a small overall percentage of prospective homebuyers.
"The new stress test doesn't deserve the attention it's getting because it's such a small change," he said. "When the stress test originally came in, it decreased a buyer's affordability by 20%. This change decreases a buyer's affordability by less than 5%.
"At the end of the day, it's a small decrease in affordability; it's only really going to affect those people that were trying to buy at the top of their budget."
OSFI made the announcement last week that it intended to raise the stress test level for uninsured mortgages from 4.79%, based on the current average five-year posted rate at Canada's biggest lenders, as per the B-20 Guidelines.
L'Ecuyer said that he thought the proposed measure had much to do with policymakers seeking to level the playing field between the categories of buyers who can qualify for mortgages at 25-year and 30-year amortizations – and that the wrong type of buyer was being targeted.
"Who identified this category of buyer as being high risk?" he said. "People who have 25% down and work full-time are not high risk. I think that policymakers just identified the difference between a 25- and a 30-year amortization and said, 'OK, let's do something about that.'"
There has been some speculation in the mortgage industry that the proposed new measures, mooted to take effect on June 01, will lead to even more madcap activity in the housing market as Canadians look to secure a deal under the current rules before they change. However, L'Ecuyer said that buyers should hold fire on rushing in to purchase before June.
"My advice would be: slow down," he said. "You don't have to rush to get into something, because this change is not drastic. It's a 4% decrease in affordability, so as long as you're qualified in a prudent manner, and [a broker] didn't quote you at a ceiling purchase price, you're probably still good.
"Any good mortgage broker would not quote you at your max – there has to be a little bit of wriggle room in there. So as long as you weren't quoted your absolute max, you probably should still be fine."
L'Ecuyer highlighted the important role of mortgage brokers in the current climate, noting that they have a critical part to play in providing the appropriate advice and reassurance for clients who might be unsure about how the proposed changes could impact their plans.
"Anybody that's looking to purchase with 20% down who hasn't yet purchased, does need to check in with their broker and see how the changes are going to affect them," he said. "But the changes shouldn't have that much impact on them, really."
Speculation is also rising in the industry about further federal intervention to cool down the currently red-hot Canadian housing market and stave off fears of a potential bubble. However, L'Ecuyer warned that the economy was currently in too precarious a situation to withstand such measures.
"I think Canadians need stability in this economy with everything happening right now," he said, "between businesses closing and the provinces shutting down.
"I don't think any further changes are warranted – we're just not in a position as an economy to withstand that right now."