Domestic and international buyers alike continue to be influential factors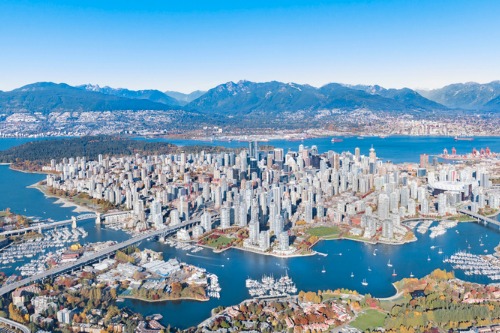 Despite multiple pandemic-driven pressures, Vancouver is currently among the strongest global property hotspots in terms of price appreciation, according to new research by Enness Global Mortgages.
Surveying 17 major cities worldwide, Enness found that home prices have seen an average increase of 8% since December 2019.
"All things considered, the global property market is standing pretty firm on all fronts and while the majority of recent market activity will have been driven by domestic buyers, there remains a strong appetite from international investors," said Islay Robinson, CEO of Enness.
Vancouver saw the third largest gains, with home prices growing by 18.8% (reaching an average of $591,400) since the pandemic took hold. Only Auckland (up by 26.4%) and Wellington (up by 28.9%) surpassed this pace.
Read more: Intensified demand propelling Vancouver housing sector
The only other North American markets that saw positive price movements during this period were Los Angeles (12.4%) and New York (2.7%).
Robinson added that these markets will benefit from the resumption of cross-border travel, as governments around the world continue to deploy mass vaccination programs.
"With travel restrictions now easing we expect this international buyer interest to continue gaining momentum, particularly across the upper tiers of the global property market, with many bolstering their brick-and-mortar portfolios in anticipation of any future COVID-inspired bumps in the road," Robinson said.