CIBC's Benjamin Tal says our current work-from-home arrangements are unsustainable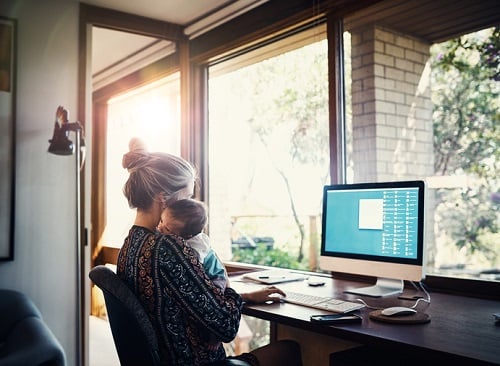 The Canadian housing market will likely wrestle with multiple risks once remote work begins dialling down post-pandemic, according to CIBC's Benjamin Tal.
In an interview with Bloomberg, Tal said that the work-from-home trend, while a boon for Canadian employees, is ultimately unsustainable.
"It will probably continue over the next few months … but let's picture our lives a year from now, 10 years from now," Tal said. "A huge amount of labour will go back to the office. A lot of that would be in big cities and all of a sudden you find yourself that you have to commute maybe two or three times a week," potentially adding hundreds of dollars to a household's expenses.
Among the major risks introduced by the dislocation of millions of employees from their former urban-core homes is price acceleration in suburban markets.
"The question is: To what extent are prices in those remote places rising way too fast?" Tal asked, adding that it's difficult to predict just how many employers will continue their remote work set-ups once COVID-19 infection rates begin trending downward.
"Another factor is that, yes, your current job allows you to work full-time from home," Tal said. "What about your next job?"
And while accelerated consumer spending is expected to stimulate a sharp economic recovery in 2021, a separate Bloomberg-Nanos study found that only 11% of Canadians are intending to make major purchases – including residential real estate transactions – this year.
To compare, 39% of the respondents to a recent Nanos-Bloomberg poll said they are looking to prioritize debt repayments this year, while 37% will be storing extra funds in their savings accounts. Observers have warned that these trends might significantly impair the flow of money through the economy at a time when such market dynamism is desperately needed.
"A vigorous post-lockdown rebound in Canada is losing momentum through the first quarter of 2021," said Andrew Husby, Bloomberg economist. "We anticipate a weak and uneven patch through the winter transitioning to a stronger-than-consensus pickup starting in the second quarter."