The pandemic has brought about significant shifts in Canadians' housing preferences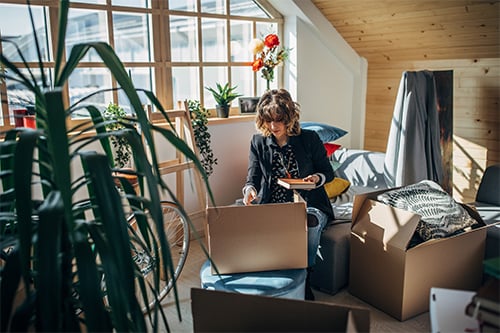 Nearly half of real estate brokers are preparing themselves for the likelihood that buyers from other markets, or those moving up from other asset classes, will be the primary driver of home sales and price growth next year, according to a new RE/MAX study.
Around 35% of brokers are expecting "move-over" buyers from other cities and provinces to fuel activity, while 45% of brokers said that move-up buyers will be the main market force in the months ahead, RE/MAX said in its Housing Market Outlook Report for 2021.
These projections are supported by "evidence since the summer that households are considering significant lifestyle changes by relocating to less-dense cities and neighbourhoods," said Christopher Alexander, executive vice president and regional director of RE/MAX of Ontario-Atlantic Canada.
Canadians' preferences in living locations were found to be evenly split between urban, suburban, and rural markets.
"In fact, many suburban markets across the country have been heavily impacted by out-of-town buyers," RE/MAX said. "This was a trend that was evident in many regions across the country, including North Bay, Kingston, Moncton and Greater Vancouver, among others."
"An ongoing housing supply shortage is likely to continue, presenting challenges for homebuyers and putting upward pressure on prices," RE/MAX added.
These conditions will likely be most apparent in Toronto. Recent data from the Ontario Real Estate Association showed that the city's detached housing market saw a 25.1% annual increase in sales in October, markedly outpacing the region's 21.8% growth in new listings during the same time frame.
Due to the influence of these factors, average home prices nationwide are likely to grow by 4% to 6% next year, RE/MAX predicted.
"Despite the tragic impacts of the pandemic, our optimism in the strength of Canada's housing market has always remained," said Elton Ash, regional executive vice president at RE/MAX of Western Canada. "While we've seen a significant shift in buyer preferences this year, we believe factors such as the supply issue, pent-up demand and historically lower interest rates will continue to fuel activity in 2021."