How brokers can benefit from a streamlined platform to access land registry data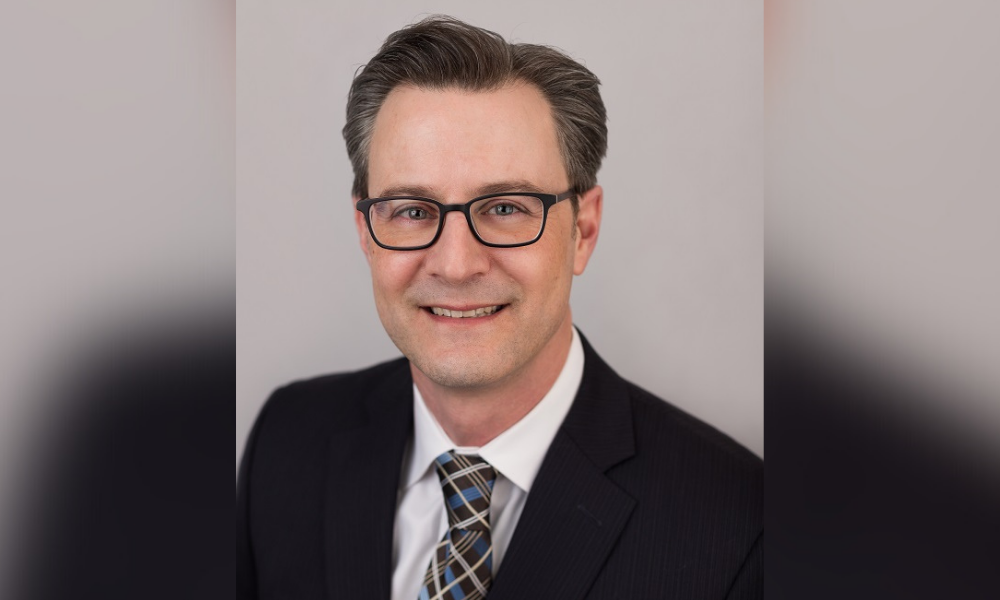 This article was produced in partnership with Teranet.
Karen Surca of Insurance Business sat down with Tim Rye (pictured), senior VP, financial solutions, to discuss recent changes to PurView and Teranet's offerings.
Finalizing a mortgage deal often requires detailed investigation on the part of the broker. Before a mortgage can move to the closing stages a significant amount of data must be gathered. Validating key pieces of owner, property and mortgage information confronts mortgage brokers and agents every day.
To answer these questions most mortgage brokers will "pull a PurView". Since 2002, Teranet has been a trusted provider as Canada's leader in providing authoritative data and property insights.
"Teranet connects government, business and consumers through the delivery and transformation of registry services, data insights and modern services and platforms. We provide ecosystems that connect all our customers and, at the end of the day, our data helps a lot of customers make more informed decisions," Tim Rye, senior vice president, financial solutions with Teranet stated.
"Teranet is also the exclusive provider of online property search and registration information. We developed, own and operate Ontario and Manitoba's electronic land registration system which is one of the most advanced registration systems around the world providing the certificate to title and land records," Rye further illustrated.
Read next: Toronto activity a major component of Ontario market's stability- Teranet
Recently named one of Toronto's top 100 employers for the fifth year, Teranet is building on its technology expertise by expanding its registry and property solutions footprint by modernizing systems and partnering with other data providers.
Managing data with PurView
Although Teranet provides critical information to other sectors, Rye explained how it is indispensable to mortgage brokers when searching information concerning title and land registry information for property searches.
"We believe strongly that mortgage brokers and agents are critical experts to homeowners successfully finding a mortgage that is right for them." Rye explains further that "our objective is to provide them with the tools and insights that enable them to help their clients find the best solutions for their mortgage needs."
All this information is found in PurView which enhances due diligence and negates the possibility of overlooking important data when a mortgage broker submits a mortgage file – information that could derail a deal or create delays/added costs.
Rye described PurView as "Providing authoritative property, neighbourhood and homeowner insights, using our proprietary land title data."
"This solution enables mortgage and lending professionals to gather property-related intelligence online, including things like ownership information, sales history, estimated property value, mortgages on title, equity positions and more – all which enables mortgage brokers to conduct a deeper dive on the property by gathering all the key pieces of information ahead of time," Rye continued.
Peace of mind
This year brought even further changes to the PurView platform. To help gather regular feedback and input from mortgage professionals across Canada, in early 2020, Teranet launched Teranet Insighters - its customer insight community. This community of mortgage professionals directly shape product development decisions and prioritization through regular feedback opportunities.
Read next: FCT announces exclusive partnership with Teranet
"The Teranet Insighters community allows us to receive active input from our broker customers on what they want to see in terms of innovation improvements," Rye stated.
"As a result of all the feedback we have made great changes to enhance the user experience," Rye elaborated.
Changes include an improved automated valuation model (AVM), a refreshed interface that enables users to access authoritative data quickly and easily as well as new data points available on the Ontario, British Columbia, Alberta, and Manitoba reports, such as fraud and title check for Ontario properties.
"These additional checks provide a basic review of the title to indicate if further investigation may be required," Rye described.
PurView reports are four- or five-page PDF documents that have a great deal of insightful information including structural assessment data, title and the fraud checks now show up on the document as title or a fraud problem," Rye explained.
Adding to an increasing list of enhancements to its services, Teranet launched the PurView eStore in late September enabling the purchase of parcel registers in Ontario. The eStore was designed to enable mortgage brokers to easily supplement their deal due diligence practices by purchasing additional reports and documents.
"Mortgage brokers can pull a PurView report and obtain information about the property in question. Then if they want, they can now go into the eStore and download and purchase the actual parcel register which, you could never do before," Rye elaborated.
What does the future hold?
Hinting at additional products and enhancement coming down the pike in 2022, Teranet is not about to stand still. Innovation is central to Teranet's business model.
Rye projected that "When we talk about 2022 and beyond, we are looking at things like Market Insight modules, property monitoring, and additional reports all intending to elevate the role of the mortgage broker and agent as the expert in the transaction. To help them close deals faster with more competence."
It all comes down to peace of mind. "Knowing that all the pertinent information required in a deal can run smoothly. For us it is about giving the mortgage broker the knowledge they require to confidently help their borrowers with their biggest investment," Rye concluded.
Tim serves as senior vice president, financial solutions, at Teranet. In this role, Tim is responsible for Teranet's integral property intelligence and collateral management solutions, which enable stakeholders across the Canadian lending industry to make confident decisions, mitigate risk and prevent fraud.