Waterfront properties are proving especially attractive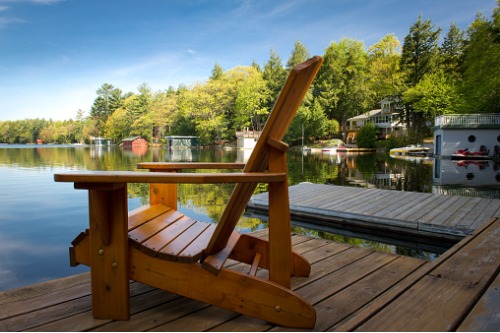 Muskoka's real estate and cottage market particularly benefits from Toronto's strength, according to RE/MAX.
Coming in the wake of an exceptional 2019, Toronto is expected to continue experiencing inventory shortages – in turn stimulating intensified price growth this year.
"The Toronto job market is strong and is seeing expansion as more companies are drawn to the city," RE/MAX stated in its recent market analysis.
"Although the move to the suburbs has been the solution for this issue, many Torontonians are watching prices rise while inventory drops. The market is pushing people further out, but that will eventually fuel demand issues in the suburbs."
Waterfront properties are Muskoka's foremost attractions, especially for those looking for more affordable second homes.
"Inventory is up and median prices are down for waterfront properties in Muskoka with a drop of 18% year-over-year," RE/MAX noted. "Interestingly, non-waterfront properties rose by 28% bringing it up to $36,000 thanks to low supply. Once again, the inventory issue continues to affect pricing, even 2.5 hours away from the heart of Toronto."
The shifting nature of what it means to work is also helping motivate greater activity in Muskoka.
"The telecommuting trend is growing. If more people can work from anywhere, many will be able to choose where they live," RE/MAX said. "The idea of having no commute and working with a view of a stunning North Ontario backdrop is an appealing lifestyle alternative that will attract more and more people."
"Trendy areas like Muskoka offer all the urban living amenities including a vibrant nightlife and fine dining options, at least in the summer," the analysis added. "Workers close to retiring are also semi-retiring slightly earlier than normal and sometimes working from outside of the city for themselves as consultants or in other occupations that allow remote work. Muskoka is capturing this chunk of folks."