The immense success of the asset class might lead to unsustainable price growth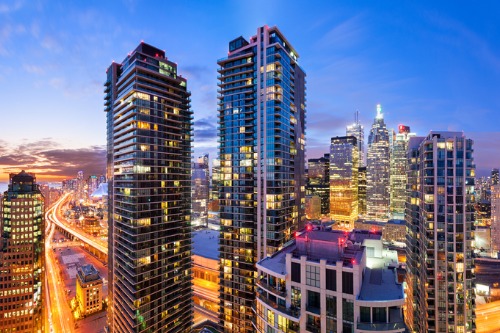 In less than five years, investment in Toronto's condos will experience a significant upheaval as condo costs keep climbing and tenants veer ever closer to the brink.
At present, the asset class is among the market's most dominant: Condos currently account for fully 20% of Toronto's rental housing.
Moreover, as much as 30,000 new units are expected to enter the supply chain this year, compared to the 20,000 completed in 2019.
However, Urbanation president Shaun Hildebrand warned that this virtuous cycle of sustained demand impelling further market growth has an upper limit, as rent will eventually be unable to cover monthly carrying costs.
"There is a tipping point," the executive told the Toronto Star. "We're seeing a big shift in demand for micro-units, small studios that are really the only type of unit in today's market that's priced under $2,000 a month. You're starting to see some migration from the downtown markets into the 905 where it's cheaper; renters are gravitating to older buildings."
By 2023-24, Hildebrand estimated that condo investors will need a steep $4,000 a month to carry units, assuming a 25% down payment and a 3.5% interest rate.
This is the point where Hildebrand expects the market to hit a snag, as it's unlikely that tenants will be willing to put up with costs fully 60% higher than the current rent average of $2,500.
"I'm not sure that condo investors that have been active recently in buying pre-construction units fully appreciate how much supply is underway in the condo sector and what that will do for their assumptions for returns," he said.
"For a little while it's going to feel like we're building enough rentals because there's going to be a lot of investor-held units coming into the market, but it's going to be temporary."