Dozens of skyscrapers remain in the pipeline, impelled by sustained demand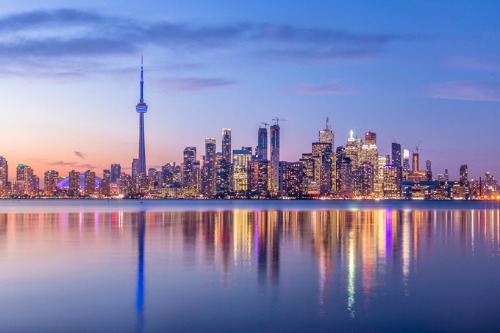 A sustained skyscraper construction boom is pushing Toronto towards being the most active high-rise development hub in North America.
Data from the Council on Tall Buildings and Urban Habitat showed that the city is benefiting from a strong building trend that currently has 31 skyscrapers under construction, as well as 59 proposed.
This will be on top of the 67 high-rises at least 150 metres tall already in place in Toronto.
The figure considerably outstrips second-placer Chicago, which has 126 skyscrapers and another 19 under construction or proposed.
"The good times are also reflected by the amount of tower cranes dotting the skyline, with Toronto boasting the most among 13 major cities surveyed by consulting firm Rider Levett Bucknall Ltd.," Bloomberg reported.
Toronto's dominance was already apparent as far back as the second quarter of 2018, which saw a then-unprecedented peak of 97 cranes working on high-rise projects at the time.
"The high crane count could continue to rise as well, since another 400 projects are proposed," adding to the 97 cranes already up in Toronto as of the second quarter, Rider Levett Bucknall stated back then.
Residential towers accounted for fully 86% of the Toronto projects at the time, largely due to immigration and population growth propelling sustained demand for units.