The changes came into effect nationally on July 18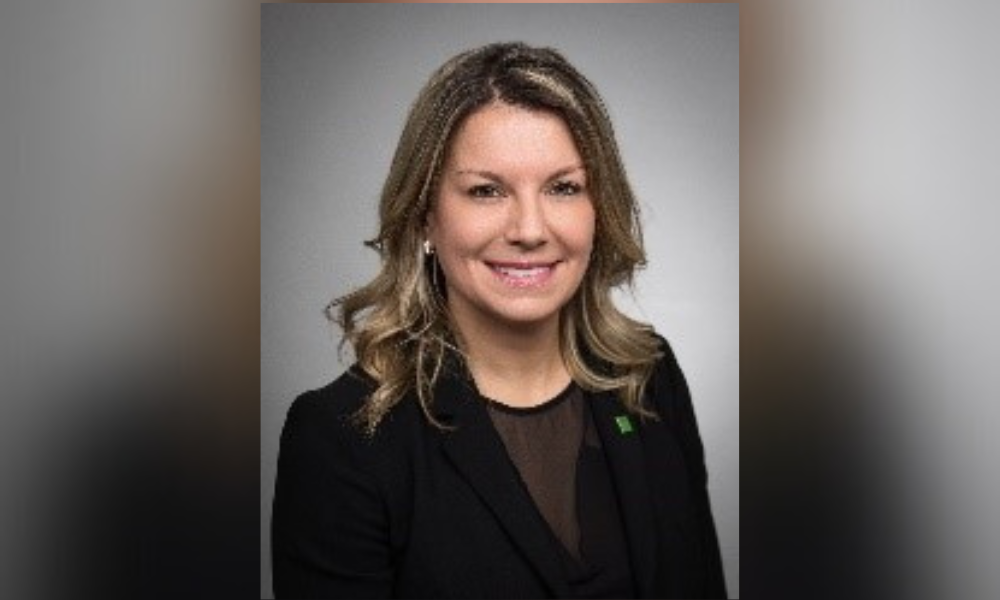 Banking giant TD recently unveiled a new process for brokers to refer their customers to the bank, a move that a senior executive at the company said was designed to make it more straightforward and convenient than ever.
Annie Campoli (pictured top), associate vice president, TD Protection Plans and TD Insurance, told Canadian Mortgage Professional that the updated process included fewer steps, the opportunity for brokers to keep updated on the referral's status, and no requirement to fill out a paper form.
"Brokers simply ask their customers if they would like to learn more about TD Protection Plans and, if so, they make a referral to TD," Campoli said. "From there, a TD specialist will take care of the rest, making sure customers are well informed about their options.
"Additionally, provided customer consent is received, brokers will receive updates on the status of their referral. We've eliminated the extra steps of manually completing a paper form, making it easier and faster to complete referrals with a digital form."
Brokers can submit referrals online or through the TD Mortgage Solutions portal, with a TD Protection Plans tab also added to the portal's top navigation bar for easier access to the resources required.
Those steps save brokers valuable time, Campoli said, while also helping them to build strong relationships with their customers as a result. "The process is so simple, it can take approximately 60 seconds, and there are competitive referral fees," she added.
Read next: TD: Housing market's deceleration far from over
The process is available for brokers across the country, having launched nationally on July 18, with the digital referral form allowing brokers' customers the option of being contacted by phone, email, or both.
"If the customer selects phone, a TD specialist will call them within two to five business days to provide them with more information on their TD Protection Plan options," Campoli said. "If the customer selects email, they will receive an email with additional details about their TD Protection Plan options, including a link to a webpage with useful resources as well as the option to apply online.
"If the customer selects both, they will receive an email confirming receipt of referral and notifying them that they will be contacted by a TD specialist within a few business days to provide them more information on their… options."
The company's insurance side, meanwhile, has introduced a home insurance discount for customers who already have a relationship with the bank.
TD is due to announce its financial results for 2022's third quarter towards the end of August, with the year to date having already proven an eventful one for the company.
At the beginning of this month, the bank revealed a significant expansion of its US investment banking business with the acquisition of Cowen Inc. in a $1.3 billion (US) deal, a move aimed at creating an integrated North American dealer and accelerating the company's growth strategy south of the border.
The merger between TD Securities and Cowen would see combined pro-forma global revenues surge by over a third, TD said, to around $6.8 billion, with the bank having also reported strong financial results at the end of this year's second quarter.
Read next: Canadians' homebuying enthusiasm remains strong: report
TD's reported earnings stood at $3.8 billion at the conclusion of Q2, a 3% increase over the same time last year, with its financial performance showing the strength of its diversified business model and customer-focused approach, according to president and CEO Bharat Masrani.
This year also saw the company acquire First Horizon, another boon for its US growth strategy, in a $13.4 billion (US) deal in February.
Masrani described First Horizon as a "great bank and a terrific strategic fit for TD," with the ability to provide a stronger presence in adjacent markets and "significant opportunity for future growth across the Southeast."
That deal ensured TD's US franchise's place as a top six bank, with its assets swelling to $614 billion and a reported network of more than 10.7 million customers across 1,560 stores and 22 states.
Globally, its assets total over $1,841 billion with about 27.5 million customers and 2,600 branches throughout the world.
The bank is one of Canada's traditional "Big Six" banking giants alongside Royal Bank of Canada (RBC), Bank of Montreal (BMO), Canadian Imperial Bank of Commerce (CIBC), National Bank, and Scotiabank.