News arrives despite growing concerns over interest rates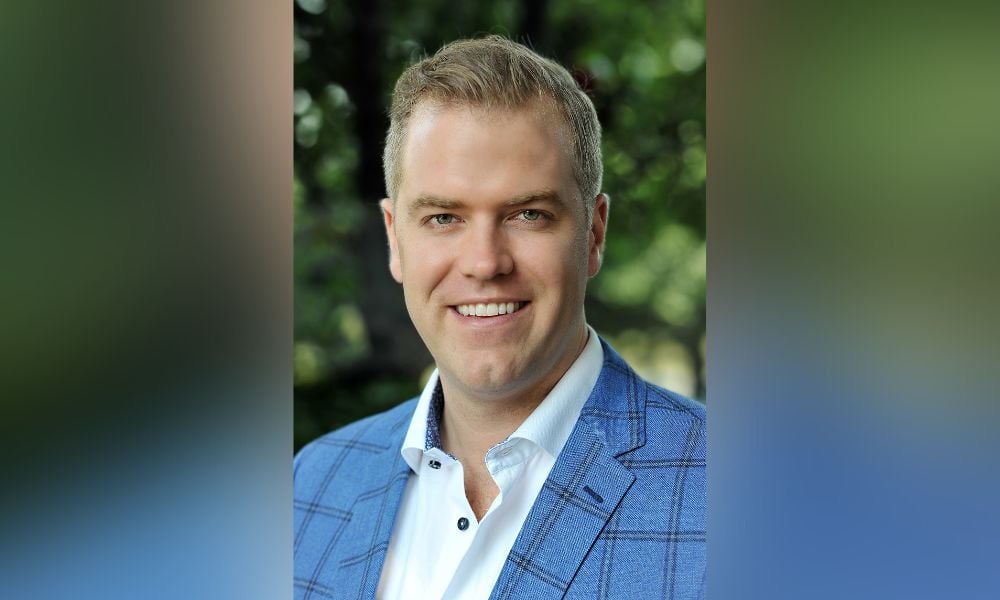 Even despite the affordability challenges of recent times – not to mention the current rising-interest-rate landscape – Canadians' ultimate ambition to own a home appears undimmed, according to RE/MAX's 2022 Housing Affordability Report.
That survey showed that 68% of respondents were willing to make at least one sacrifice to purchase a home within their price range, with just under two thirds (64%) indicating that they would be prepared to relocate to achieve that dream.
A willingness among many Canadians to cast a wider net to secure an affordable property is perhaps little surprise: among those surveyed, 43% cited high real estate prices in their area as a barrier to purchasing a home, while higher living costs, an unpredictable market and interest rate hikes also figured prominently.
For Christopher Alexander (pictured top), RE/MAX Canada's president, the report affirmed that Canadians' enthusiasm for housing remains as strong as ever, even despite rising borrowing costs and the recent rapid cooldown across the market.
"It just shows how far Canadians are willing to go to own real estate, and this desire runs as deep as ever despite all these changes," he told Canadian Mortgage Professional.
"Canadians are really into buying real estate – which is a good thing. Traditionally, it's been a really good wealth creation vehicle."
Read next: Is Canada's urban exodus on the wane?
Despite the willingness of many Canadians to relocate, survey respondents appeared split on how far they'd be prepared to move to purchase a home. Half said the furthest they'd travel would be less than 100 kilometres, although 38% said they would move to a different city, province, or region regardless of how far it was from their current location.
That shows that many Canadians remain wedded to their local environment despite the surging trend of interprovincial migration over the past two years, Alexander said – perhaps partly because of work considerations with offices and workplaces having reopened and fully-remote arrangements no longer possible in many cases.
"If you bought out of province and your employer's asking you to come back to the office, it's almost impossible to commute, even if it's a couple of days a week," he said. "All the affordability advantages you gained by moving to a less expensive area or community, you would lose if you had to fly in every week."
Among the hurdles that Canadians said prevented them from entering the housing market, concerns over rising interest rates had climbed to 24%, an increase of 6% over last year, in a clear indication that the Bank of Canada's rate hikes are looming large in many would-be buyers' minds.
RE/MAX said in its report that while the record-low-rate environment of recent years had heralded an "excellent opportunity" for Canadians to enter the housing market, they had also added further intensity to a market that was already seeing high levels of activity.
As inflation surges and the Bank of Canada embarks upon some of its largest rate hikes for years, the report said that 57% of Canadians have now decided to wait to either buy or sell a home with speculation about a possible recession gathering pace.
Read next: Canadians' debt concerns surge amid rising rates
Banking giant RBC said in a recent report that rate hikes, labour shortages and worsening inflation were all set to weigh heavily on the Canadian economy and push it into a "moderate" recession next year.
While the jobless rate is set to rise, the report said it would be to a "less severe" extent than in previous downturns – and added that higher rates were necessary to curb the threat of inflation.
The market typically takes some time to adjust when rates rise as prospective homeowners wait to see what they can afford under new scenarios, Alexander said.
Still, with the country's longstanding housing inventory shortage continuing, he said he expected a busy market to resume as soon as the central bank has reached the endpoint of its plans for further hikes.
"When there are consistent rate hikes, that is concerning because people need time to adjust and historically speaking it takes them a little bit to understand, 'OK, now I don't have as much buying power, what's my next move?'" he said.
"With continual rate increases, and a fast [pace] of increases, that is going to potentially pose challenges. But once things settle down and the market adjusts, I think because of our supply challenges it's going to get competitive again."