The mass roll-out of effective COVID-19 vaccines has boosted many business owners' outlooks for 2021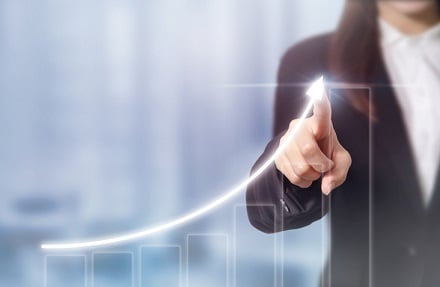 Even though several industries have been severely destabilized by the COVID-19 pandemic and might take years to recover, Canadian business confidence has reached its highest level in two years.
In the latest Conference Board of Canada Index of Business Confidence survey, the sentiment among Canadian business owners has significantly recovered from the Index's historic low of 43.8 seen in April 2020.
The greater optimism came about due to the mass roll-out of effective COVID-19 inoculations, which inspired hopes that the "the uncertainty surrounding the pandemic will subside in the short term," the Board said.
However, the board stressed that smoother sailing for Canadian businesses remains an open question, even with successful vaccinations.
"It is important to note that leading up to the pandemic, business sentiment had been hovering at its lowest level since the financial crisis over a decade ago, indicating that business investment will likely continue to be a sore spot on the Canadian economy well after COVID-19 subsides," the board said.
And while the national labour market has already recovered roughly 2.4 million of the approximately 3 million jobs lost during the early months of the pandemic, the latest wave of infections has all but stalled the market's return to normalcy.
The industries that have been hardest hit were those that require social gathering or in-person transactions, especially brick-and-mortar retail, personal services, culture and recreation, food and beverage services, and tourism.
The federal government's generous income support to households has somewhat offset these losses by stimulating revenue in industries like retail trade, transportation and warehousing, finance, insurance and real estate, and rental and leasing.
"The COVID-19 crisis has forced many companies to quickly change – many adopting new technology to continue to reach their customers," the Conference Board said in its separate Labour Relations Outlook 2021 report. "This has resulted in a tech boom in Canada and globally, while household spending has been bolstered by support programs and rock-bottom financing rates."