This "abnormal and asymmetrical" crisis will likely only worsen this year, CIBC's Benjamin Tal warns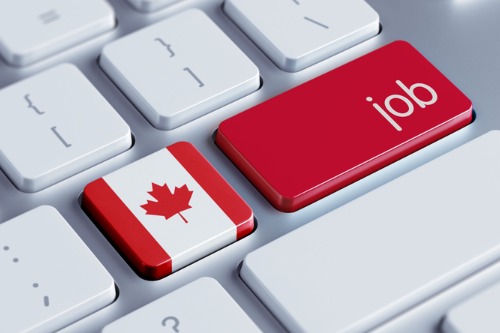 The Canadian Imperial Bank of Commerce has found that the largest workforce declines in Canada in 2020 were experienced by the country's lowest earners.
In its analysis of figures from Statistics Canada, CIBC said that job losses spurred by the COVID-19 recession mainly occurred in the segment making $27.81 an hour or less. Positions earning $13.91 per hour saw the largest decline over the past year, further aggravating the nation's already significant levels of inequality.
"This is a very abnormal and asymmetrical crisis," said Benjamin Tal, deputy chief economist at CIBC. "It's a service-oriented crisis and that sector is populated by low paying jobs."
Conversely, industries with hourly earnings of $41.73 or more saw the greatest job growth, with almost 350,000 new jobs last year.
Tal noted that these findings have placed the sustainability of the current economic system in doubt, "especially when it comes to the gig economy."
"Every crisis is a trend accelerator and this one is no different," Tal said. "The income gap was widening before and clearly it's widened during this crisis."
Tal also warned that there's "little doubt" that these numbers will worsen over the next few months, as the market is still trying to find its footing.
Doris Chu, senior economist at the Conference Board of Canada, said this might take significantly longer than anticipated due to the less-than-stellar employment figures in December and January.
"We're still heavy into the recession, so it's going to be a slower road to recovery, up until we have a vaccine pretty much widely distributed to Canadians," Chu told CBC News.
"Unlike December, where employment fell in all but one province, a far more polarized picture emerged in January with employment declines in just three provinces (Ontario, Quebec and Newfoundland and Labrador) driving a net loss at the national level," the Conference Board said in its report last month.