Aggregate values are still expected to decline this year even if the economy restarts this quarter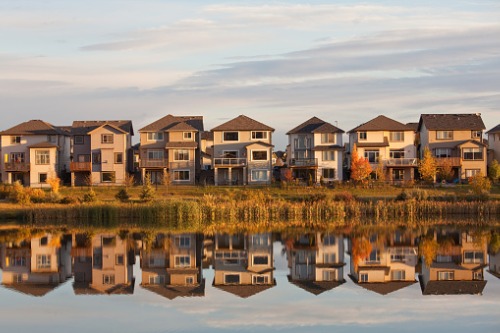 Alberta continues to reel from the one-two punch of the oil shock and COVID-19, with Calgary and Edmonton posting downward trends in their home prices.
Sales in Calgary were more active during the first quarter compared to the same time last year, but the market's average home price was almost flat with a miniscule 0.1% annual drop to $469,156.
"With a decline in listing inventory, we had expected to see modest price gains this spring. Now we are waiting to see how long the pandemic lasts and how much damage the economy sustains," Royal LePage Benchmark broker and owner Corinne Lyall said.
Even if the economy opens up again as early as the end of Q2, Calgary's average home price will still fall by 0.5% this year, down to $463,000. Should the virus impact last until late summer, the aggregate might decline by 4.0% annually to $451,300.
Meanwhile, the average housing price in Edmonton shrunk by 1.4% year-over-year to end up at $371,118 during the first quarter.
"Edmonton's softened real estate prices and continued low interest rates were attracting buyers to the market as they saw good value in larger homes," Royal LePage Noralta Real Estate broker and owner Tom Shearer said. "Now that the market has been paused by the pandemic, consumer confidence and employment levels will determine the new norm when market activity resumes."
The long-term impact on the region's prices is similar to Calgary's prospects: If business activity resumes by the end of the second quarter, Edmonton's aggregate will likely drop by 1% annually to $370,800. An economic restart by late summer will mean a decrease of 3% to $363,300.