A significant portion of Canadian employers are likely to offer remote working arrangements even after the pandemic eases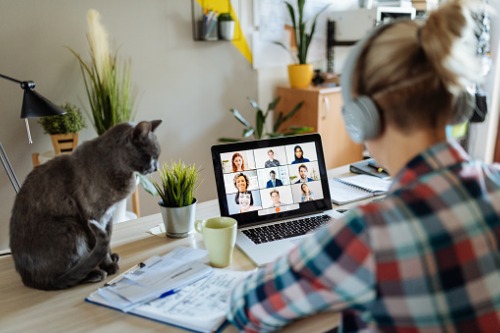 Remote working arrangements will likely last beyond the pandemic, albeit with some significant shifts, according to a new report by the Brookfield Institute.
These post-pandemic changes will likely represent "a more nuanced, partial shift to remote work," said Creig Lamb, a senior policy advisor at the Brookfield Institute.
Citing data from Statistics Canada, the Brookfield report said that 17% of employers are likely or very likely to offer the work-from-home option once the pandemic eases, while 29% are likely to require employees to return to on-site/office work.
The segments most likely to keep employees working remotely even after the pandemic are the professional, scientific, and technical services (46%); the information and cultural industries (43%); and the financial sector (39%).
However, Brookfield also found that only 8% of Canadian companies are likely or very likely to make reductions to their currently occupied physical spaces after the pandemic.
A separate survey by Salesforce also found that approximately 72% of employees want to resume on-site work due to pandemic fatigue.
Nevertheless, while these developments put the notion of the "death of the office" in doubt, Canada's largest cities should still brace for impact as the financial and insurance sectors (20%), along with the information and cultural industries (16%), have their major operations "disproportionately located in urban centres," Brookfield said.