Rates of acceleration are manifesting in smaller markets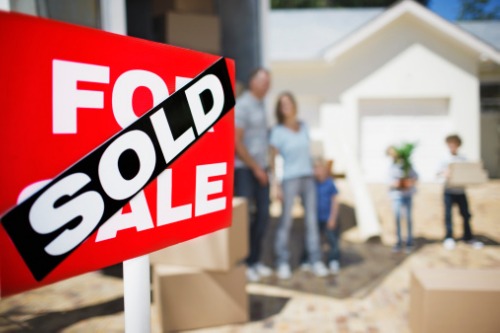 An alarming trend in recent quarters has been the spread of overheated housing activity far beyond the traditional urban epicentres, according to Royal Bank of Canada economist Robert Hogue.
Sustained, vigorous home price growth has been evident in the largest cities such as Toronto and Vancouver for years on end – but evidence is mounting that similar rates of acceleration are now manifesting in smaller markets.
Hogue cited the 13% increase in home prices last year – far higher than the grim predictions of a 9%-18% decline in 2020 – as a strong indicator of the phenomenon.
"Typically, housing markets are really kind of working in isolation relative to other parts of the country," Hogue told CTV. "This time, it's all synchronized, very hot everywhere."
The latest data from the Canadian Real Estate Association showed that sellers' markets accounted for approximately 85% of local markets in February.
However, while robust price growth and sales activity might stimulate economies at all levels, these can also drive even more people away from an increasingly hostile market.
"It puts a lot of pressure on affordability locally and that I think it is going to be quite a challenge going forward," Hogue said. "This is no longer just a big city kind of Toronto, Vancouver story; this is a small-town issue now."
A recent analysis by the Canada Mortgage and Housing Corporation outlined another factor exacerbating the problem: The continuous widening of the gap between the costs of owning and renting in the nation's major urban markets, which has pushed buyers to seek housing in the outskirts.
Condo apartment owners in the Greater Toronto Area paid roughly 86% more to own than rent in a purpose-built building in 2020. This rate was around 60% higher than it was just five years prior.
Meanwhile, the Greater Vancouver Area's condo apartment owners paid 54.38% more to own than rent – down from the record high of 84.12% in 2018, and in line with the decade-low level of 53% seen in 2016.
"Entry-level home prices continue to remain high relative to local incomes, resulting in many potential home buyers facing financial barriers to entry into home ownership," CMHC reported. "Some potential homebuyers may therefore choose to rent longer term, contributing to high baseline rental demand."