How long until Canadians flock back to urban cores once COVID-19 subsides?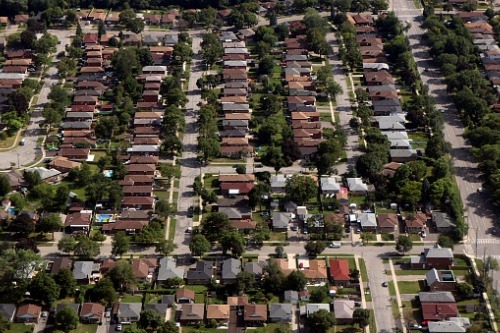 The sustained strength observed in markets outside Canada's traditional housing powerhouses will likely wane once the pandemic subsides, according to a new analysis by the Canadian Imperial Bank of Commerce.
"Should COVID fade into the background, as is expected, the vibrancy of cities will return and so will the demand for housing within them," CIBC economists Benjamin Tal and Royce Mendes wrote in their report published late last week.
The authors believe the work-from-home revolution might fizzle out by then.
"The question for many employers is not if they will end work-from-home policies," Tal and Mendes said. "Rather, it's simply a question of when they will require employees to return to the office."
Another factor that could trigger the urban core renaissance is population growth through immigration, which Tal and Mendes argued was 60,000 people more than estimated by the national government.
Thousands more stem from the fact that federal authorities do not accurately measure the number of people who legally remain in Canada despite expired visas, Bloomberg reported.
"The better population numbers make the case that fundamental demand for city living wasn't as bad as perceived, and some of the fears surrounding downside risks for real estate tied to urban population growth might be overdone," Tal and Mendes said.
With the Liberal government aiming to bring in around 401,000 new permanent residents this year, "population growth and demand for housing, particularly in urban centres, is coming back," Tal and Mendes added.