RBC's announced rate hike Friday is a signal the big bank is laying down its weapon of choice at least for the time being, say brokers.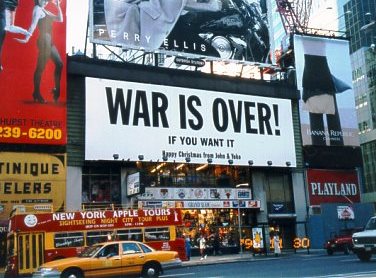 RBC's announced rate hike Friday is a signal the big bank is laying down its weapon of choice at least for the time being, say brokers.
"They're realizing that competing on rate is a losing game, and want to see how the market will react," says
Paolo Di Petta
, a broker with EQRON Mortgage. "The real story here is that RBC's strategy seems to be more HELOC-focused now, anyway. They've been aggressively marketing their prime + 0.5 product for a while now."
RBC – like TD Bank – was among the first of the major banks to raise fixed rates since bond prices took a nosedive last month. The biggest increase will be applied to RBC's five-year closed mortgage, which will rise from 3.09 to 3.29 per cent.
BMO, which has historically led the charge in lowering the rate is now proffering a more-modest 3.09 per cent on a five-year fixed.
But for Di Petta, it is a simple numbers game for RBC, and home equity lines of credit are the best weapon the big bank has to wield right now.
"HELOCs are a better sell for them – less maintenance, no renewals – they essentially cut the labour cost and broker competition out of the picture," he told MortgageBrokerNews.ca. "And if there's equity in the HELOC – it's easier to hide delinquencies/defaults when borrowers can borrow to make their monthly interest payment."
The one-year closed mortgage has increased 0.14 of a percentage point to 3.14 percent, with increases of one-tenth of a point on two-, three- and four-year mortgages.
Funding costs, which are tied largely to the rate on five-year bonds, have increased. As the banks use the bond market to fund their commercial lending activities, other lenders are expected to follow
Royal Bank
's lead.
Kerri Lynn McAllister, the chief marketing officer at RateHub, suggests some lenders may continue to opt for volume over margins in the face of an overall slowing mortgage market.
"We are not surprised RBC raised their mortgage rates on the heels of a recent spike in bond yields – this follows the historical trend," says McAllister. "However, we cannot assert all other lenders will follow, given that overall mortgage volumes are slowing in Canada. Some lenders may choose to sacrifice margin for volume. We will see how it plays out."
But for Di Petta, the HELOCs – along with the new hybrid products already offered by the big banks – will allow lenders like RBC greater control over a client while limiting the exposure.
"Traditional mortgage products aren't going away any time soon, but I 'm expecting banks to continue pushing HELOC and hybrid (all-in-one) products," he says, "especially since collateral charges give them much more control over the client, and gives the banks more opportunities to limit their exposure."
The rate hike must come as a relief to Finance Minister
Jim Flaherty
, who appeared to chastise BMO for lowering its posted five-year to 2.99 per cent back in March, and going so far as to have his department contact Manulife when that lender lowered the rate to 2.89 per cent.
Still, brokers stand to benefit from the rate hikes at the big banks, say brokers, but only for as long as monolines can keep from following those large institutions. Conceivably, it also takes some of the pressure off of brokers to buy down rate, allowing them to hang onto more of their commission.