The market also established some new records last month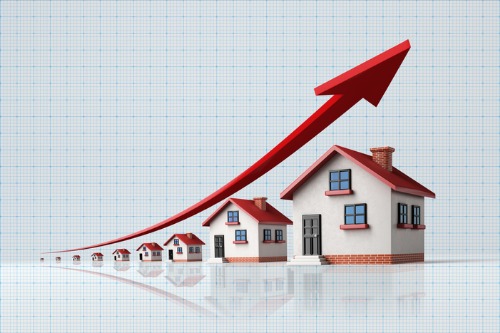 As much as half of Montreal's homes sold in April saw transaction values of more than $500,000, according to the Quebec Professional Association of Real Estate Brokers.
Last month, the median sales price for the market's single-family homes had a 39% annual increase. Condominiums (up by 23% during the same time frame) and plexes (up by 15%) posted similarly strong growth rates.
The figures accompanied a new record high of 6,237 sales in April, although the QPAREB stressed that "this level of activity is consistent with that observed in March and should be viewed as a maintenance of activities, not as an acceleration in the number of transactions."
"This healthy growth can essentially be attributed to condominium sales," said Charles Brant, the QPAREB's director of market analysis. "The low inventory of single-family homes for sale and the dramatic increase in prices in April continue to drive the demand for condominiums, which are more affordable and have lower maintenance and renovation costs."
Read more: QPAREB: Condos emerging as a top purchase choice in Montreal
Single-family home sales totalled 3,114 transactions (down by 4% from 2019 levels), while condo sales saw a new record high of 2,466 deals closed (up by 13%).
On the active listings front, single-family homes are at an "all-time low" of 4,249 listings (down by 40% annually), while condo inventory has expanded to 5,298 units currently for sale (up by 22%).