Population shift has accelerated since the onset of the pandemic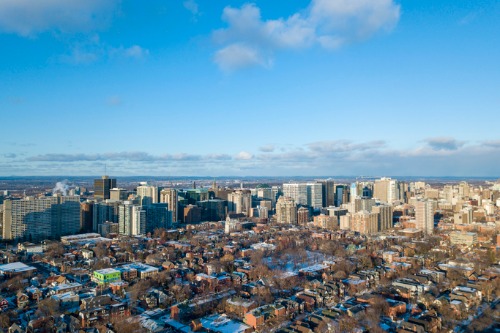 The pandemic has triggered a record surge in Canadians leaving the big cities in favour of suburbs and small towns where house prices are more affordable, recent figures from Statistics Canada (StatsCan) has shown.
And, according to many experts, this trend has a profound impact on the country's real estate market.
Who is leading the migration?
StatsCan figures revealed that the nation's three largest cities – Toronto, Montreal, and Vancouver – have seen record-high population losses between July 2019 and July 2020, which includes the early months of the COVID-19 outbreak.
Toronto recorded 50,375 more people leaving for other areas in Ontario compared to those coming in. Montreal and Vancouver experienced a similar net outflow of 24,880 and 12,189 residents, respectively. In total, 87,444 people left these cities for other parts of the same province, a significant rise from the average annual exodus of 72,686 people in the past three years.
This population shift, however, is nothing new. Experts say that large sums of residents have been ditching the big cities in favour of small towns and rural areas in the past few years, but the pandemic has accelerated the trend, with the younger population leading the charge.
StatsCan figures have shown that more than four-fifths, or 82%, of those who transferred residences belonged to the under-45 age bracket, which is mostly composed of millennials.
What is pushing Canadians away from big cities?
The ability to work from home, coupled with the high cost of living in large metropolitan areas, is among the primary drivers for the migration, according to experts.
"It's a choice many others are making, or at least considering," wrote John Kirby in an article for Everything Zoom. "With so many people suddenly stuck at home, COVID-19 has put a new premium on space. At the same time, companies have embraced technologies like the Zoom video conference service that allow employees to work remotely."
"With surveys showing the majority of workers want to maintain some level of remote work after the pandemic ends, those able to shift to remote work or a hybrid model that mixes in-office and at-home work are freed from the daily commute. That's allowed many to look to the suburbs, exurbs beyond the suburbs and communities even farther afield for their next home," he added.
StatsCan also attributed the trend to health and safety concerns as many Canadians are opting to leave large urban centres, which are hardest hit by the pandemic, for "low-density" towns and municipalities.
How does this trend impact Canada's housing market?
This movement of people has clearly impacted the housing market across the country, with properties in suburban areas posting the biggest growth, according to RE/MAX's data.
In its housing market outlook report for 2021, the real estate company revealed how the pandemic has caused house prices in so-called "secondary markets" to soar.
In the cottage municipality of Muskoka in Ontario, for instance, house prices have jumped 20.3%, higher than the 12% rise recorded in Toronto. Windsor, Collingwood, Kitchener, Brampton, and Hamilton have also outpaced Toronto in terms of housing price growth.
"We've seen a lot of anecdotal evidence since the summer that households are considering significant lifestyle changes by relocating to less dense cities and neighbourhoods," said Christopher Alexander, regional director for RE/MAX in Ontario and Atlantic Canada, in a statement. "This has sparked unprecedented sales this year in suburban and rural parts of Canada, and we expect this trend to continue in 2021."
House prices in major cities have also posted solid gains during the pandemic, driven primarily by the Bank of Canada's move to lower interest rates to 0.25% and its bond-buying program designed to cut mortgage rates. However, growth in many suburban and rural areas has been more pronounced as evidenced by the sudden emergence of bidding wars on properties, which were previously unheard of in these locations.
In Halifax, for example, some sellers have reported "30 or 40 offers on a single property," after weeks on inactivity in the city's real estate market, according to a report by the National Post. The situation is the same in North Bay, Ontario, where demand has pushed up house prices by 26%.
Some observers, however, are concerned that this price surge can have a disproportionate impact on local property markets in smaller communities.
"A person selling their house in Toronto for $1 million and then moving to Halifax and buying an equivalent house for half that amount is going to price out local people working on local city wages," Howard Ramos, a sociology professor at Western University, told Everything Zoom.
Some are also wondering if this trend will continue once pandemic restrictions are lifted and life in the major cities start to go back to normal.
"I do think you'll have some people who reverse decision and move back," John Pasalis, president of Toronto brokerage Realosophy Realty, told Everything Zoom. "The second people need to go back into the office, well, obviously being in a cottage isn't going to work out for them, and I wonder if some people didn't make that part of their calculations."