Happy anniversary? It's been a year since the mortgage rule changes took effect, and brokers have felt the impact not only on their business, but especially their clients.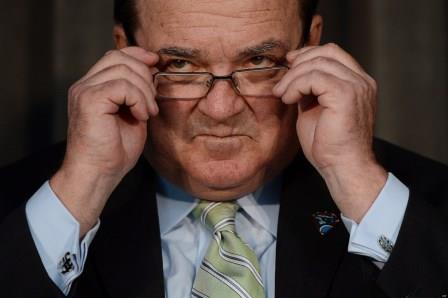 Happy anniversary? It's been a year since the mortgage rule changes took effect, and brokers have felt the impact not only on their business, but especially their clients.
Although sales and volume may be up, brokerages are working a lot harder for less pay, Butler points out.
"In our own business our unit sales are massively up year on year, 39 per cent, and our overall loan volume is way up as well but due to our rate-discount strategy our income is flat year on year," Butler told MortgageBrokerNews.ca. "So the net effect is we are working much harder for less pay as our salaried staffing increased to handle the unit volume surge."
The major restrictions put in place by Finance Minister Jim Flaherty were to cap amortizations at 25 years, and limiting refinancing from 85 to 80 per cent of LTV.
Brokers and agents immediately saw the effect on first-time buyers, even before the rules came into effect.
#pb#
CREA's June numbers from 2012 revealed that there were 4.4 per cent fewer homes sold compared to 2011, with average home prices dipping 0.8 per cent during the same comparison period.
The Toronto condo market took a direct hit, according to Shaun Hildebrand, a senior vice president of Urbanation and former market analyst with CMHC, as first-time homebuyers flocked to the condo market instead of buying, pushing average rents in the GTA to a record $1,856.
"For the first time in a long time, we're seeing rent levels grow stronger than resale and new condo prices," Hildebrand said.
Numbers from Urbanation – a leading condo analysis firm – show that new condominium sales were down 55 per cent for the first quarter of this year, compared to 2012.
"In terms of the mainstream channel, lenders have been tightening up," says Di Petta. "I saw a thread on LinkedIn the other day that was about how CMHC isn't approving deals as consistently as they used to. I've been hearing from other agents that those borderline deals that used to get approved without any question are often being declined."
Flaherty's move to tighten amortization rules was the finale of a continuing campaign to cool the housing market, as Ottawa acted three times to rein in the maximum mortgage term after the CMHC briefly started insuring mortgages with 40-year terms in 2006.
Flaherty brought the amortization limit down to 35 years, then 30, and now where it sits at 25 years.
Other rule changes included a cap on the maximum gross debt service ratio at 39 per cent, and the maximum total debt service ratio at 44 per cent for those looking to get CMHC insurance.
Refinancing restrictions have made once simple deals undoable today, says Butler.
"There is no question that a year down the road refinance business is far harder to execute, deals that would have been simple to do a 13 months ago cannot be done," says Butler. "There is also clear evidence in our business that some first time home buyers find it challenging to get in the market."
In addition, Flaherty limited CMHC insurance to homes priced less than $1 million.
Economists agree that GTA housing prices have leveled out, while Vancouver prices are down an average of 5 per cent, with the average Canadian housing price expected to drop only 2 or 3 per cent in the coming year.
For Di Petta, the tightening of the market has meant his services as a mortgage broker have placed him in higher demand.
"Being more on the non-institutional private lender side of the business, I've been getting a steady increase of business, especially from other brokers/agents interested in co-brokering," he told MortgageBrokerNews.ca. "I provide a temporary solution for their clients and we put them on track to get approved with more traditional lenders. Those sorts of deals aren't always easy, but when they work, they're win-win. They're the reason I got into this business in the first place."