Alternative lending arm sets itself apart from the competition in a few key areas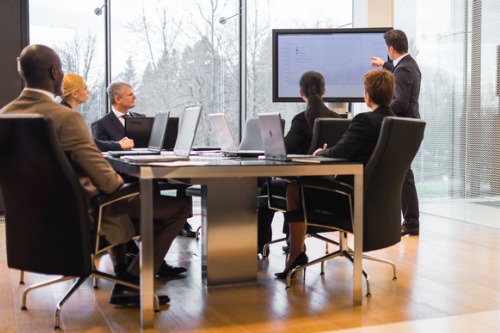 MERIX, known primarily for its MERIX Financial and Lendwise operations, may not be a name that leaps to mind when brokers picture Canada's alternative lending giants. But for brokers in Ontario who are familiar with NPX, the company's alternative lending arm, MERIX stands out as one of the most unique players in a segment of the Canadian lending world that is full of them.
Robert Gibson, MERIX Financial's regional sales manager for Ontario, says NPX can be compared to other alternative stalwarts like Home Trust, Equitable Bank, or Haventree. But NPX differentiates itself in three critical areas.
First, while its competitors can accurately be described as "balance sheet lenders", MERIX and NPX's underwriting decisions are driven by the company's multiple different funding sources, meaning they have more flexibility and freedom to approach deals from a variety of angles to efficiently meet the needs to clients
"Each funding source has its own process, its own set of criteria," Gibson says. "That opens up different pathways for us to obtain approvals."
Similarly, powerful optionality can also be found when it comes to loan qualification. NPX can
review submissions via standard B20 qualification guidelines, but it also offers products that offer non-B20 standards (i.e. no "stress test") at competitive rates.
"That allows us to massage each submission to get ratios in line, generate a commitment and still be extremely competitive in base rate," Gibson says. "In most cases, our contract rate qualification equates to more purchasing power and refinance power for our customers."
The NPX product suite includes:
Enhanced Solution Mortgage: Borrowers can obtain a mortgage of up to 65% of the purchase price or appraised value without traditional income verification or Beacon Score requirements, while also utilizing extended ratio options when needed, on exception.
Enhanced Solution – Interest Only: Another product that eschews traditional income verification or Beacon Score guidelines, but this interest-only Adjustable Rate Mortgage (ARM) offering is designed for borrowers hoping to increase cash flow by leveraging an interest-only payment structure.
MAX Mortgage: Some Prime mortgage borrowers do not meet debt service guidelines under certain stress-testing scenarios. MAX helps borrowers qualify at the mortgage contract rate, which allows them to maximize their mortgage amount and reach their ultimate borrowing potential.
NPX 80: Available for borrowers with either traditional or business-for-self income, NPX 80 allows clients to obtain a mortgage of up to 80% of the purchase price or appraised value of a property.
With 2021 having the potential to be almost as unpredictable as 2020, brokers operating in the alternative space are sure to be inundated with requests from clients, new and old alike, in need of creative, outside-the-box solutions. A direct line to NPX's unique combination of financial flexibility and innovative products may be all they need.