With purchase transactions slowed down for many brokers, the lender is offering to help their partners give back to their clients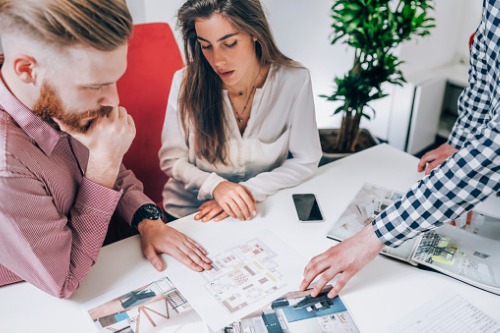 With social distancing rules in place, and real estate partners relying on virtual showings for home purchases, deals are staying in the pipeline longer and homebuyers are more hesitant to close.
In hopes of supporting brokers, MERIX Financial introduced a new "Interest-Free for Three" promotion where they pay the interest for borrowers for the first three months on new mortgage applications. While homeowners are still responsible for making principle payments, MERIX wants to lend a helping hand by chipping off a significant portion of their first three mortgage payments to help them get through this time of uncertainty.
"This was our way of trying to do something that captures important needs at this time, and it's a win-win for everybody – for the broker, the borrower and for us," said MERIX founder and CEO Boris Bozic.
When creating the promotion, MERIX wanted to make sure as many people as possible could take advantage of the deal, so it's available at current rates with no premium for the borrower and it doesn't come out of the broker's commission either. It's also not a deferral of the interest; it's simply a gesture to help brokers who are helping their clients.
While other lenders may be tightening restrictions, raising rates or adding overlays as the market wavers, MERIX understands that for business to thrive you need to invest in the community and your customers, says Chelsea Moriarty, marketing and communications manager at MERIX.
"This mentality has gotten us to where we are today, and is the same mentality that inspired us to pay our brokers trailer fees in the first place back when we first launched MERIX," she said.
With the Interest-Free for Three promotion, clients can end up saving thousands. For example, a homebuyer with a $325,000 mortgage at a 2.54% 5-year fixed rate and 25-year amortization can save over $2,000 over the first 90 days of the mortgage.
As the unemployment rates climb, having some additional cash is never a bad thing. Clients could use their savings to manage other less flexible debts, use it toward other purchases and avoid using high-interest credit cards, or perhaps apply the savings as a lump sum payment against their mortgage after the three months is up, making the cost savings even greater.
MERIX plans to offer this promotion for the foreseeable future and provides their broker partners with free marketing tools for social media and email marketing. Feedback from brokers about the program has been great, according to Moriarty.
"They shared with us how much they appreciate that we are always innovating and finding new ways to proactively support them," she said. "We are committed to showing our brokers that no matter the landscape, MERIX will adapt and offer solutions."